Desperately seeking green spaces in Phnom Penh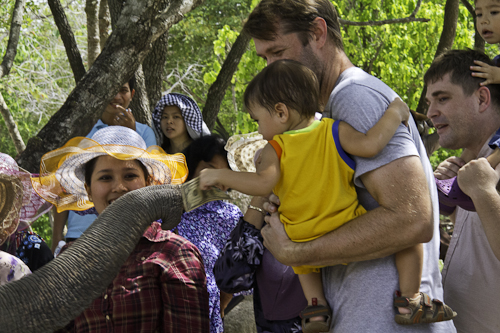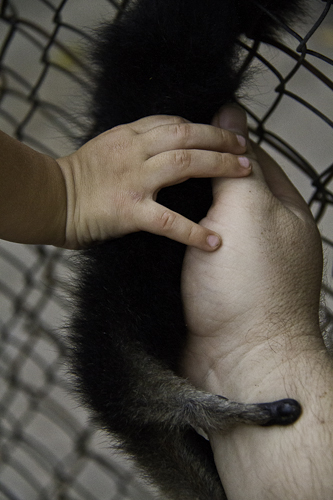 Just 40 km outside Phnom Penh is a rescue center for injured or trafficked animals. There are over 80 species including macaques, lions, tigers, bears, gibbons and crocodiles – most are endangered, rescued from the wildlife trade. The sanctuary sprawls across 2500 hectares of protected forest.
It wasn't as terrible as I expected (small concrete cages with animals pacing in the heat, going mad) and the handlers are quite knowledgeable. Tristan got to see many animals he has only ever seen in pictures. To boot, there are a lot of trees with shaded areas. They're working on putting the crocodiles on a feeding schedule so that they can put shows on during the weekends like the elephants do.
We'll be going back for another visit! The images above are from Keith Kelly's photostream of Phnom Tamao Wildlife Sanctuary. And Wildlife Alliance has great coverage of the animals and events at the zoo. Chhouk the elephant with a prosthetic leg was even featured on the TODAY show in the US back in November 2011.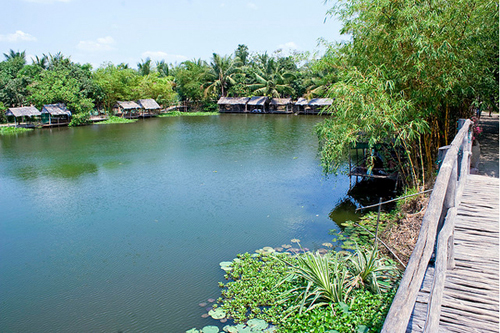 About 20 minutes outside Phnom Penh (in Kien Svay district, Kandal) is a stretch of fully stocked ponds, with huts situated along the banks for "picnicking" while you fish. Roaming the grounds freely are peacocks, sambars, and other animals used to humans feeding them so they're friendly. It's a great spot for families who want to get away from the city for a lazy day in the shade with rods in hand (although weekends are when the rowdy and loud SUV crowds descend en masse upon them – go on a weekday!). The image above is from Keith Kelly's photostream of Soun Soben.
Tags: expat, expatriate, fish pond, fishing pond, grass, green spaces, nature, outdoors, parenthood, parenting, Phnom Penh, Soun Soben, stocked pond