On my final day with the team at the GTZ Health Programme, my fellow technical staff and I were treated to a wine tasting event with Remie (@Vinotage). Got to support a budding entrepreneur and also Java Arts Cafe, which is a great advocate for and supporter of the budding artistic community in Phnom Penh. This group fostered a great environment for success, both on personal professional level and in reaching project goals. I'll miss them.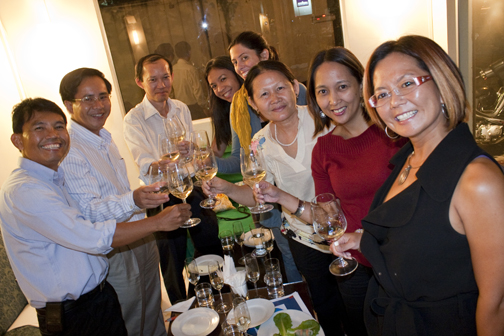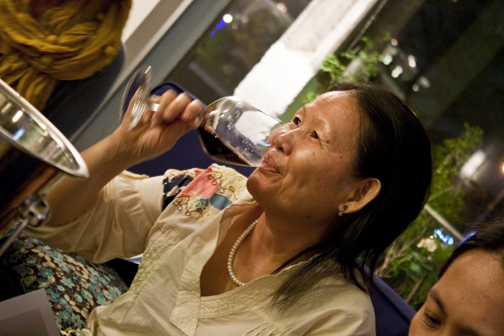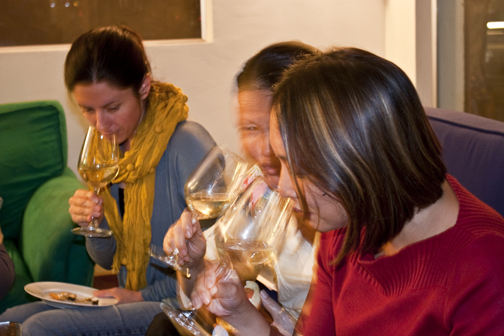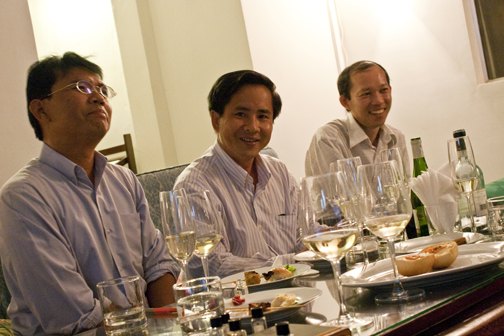 The invite:
Thank you all for a wonderful experience these past four years!

Friday will be my last day on the team, and what better way to end it *sniff* than continuing the theme of capacity building (bwahahAHAHA)! Except this time not about health systems development or strategies in social health protection or poverty reduction polices! J

Unwind on Friday with wine professional Remie Fujiwara as she takes us through the fun side of wine drinking—err, tasting! We will sip our way through eight vintages from around the world, to enhance our understanding of why certain foods pair beautifully with specific styles of wine. It will be a private, intimate (and relaxed!) wine course with hors d'eouvres accompaniment, to create a melody of flavours for the sensory examination and evaluation of wine.

One space is reserved for each of us at the affair. It'll be a lethal combination of wine, food and all of you!