The topic of AI is all the rage these days. I've been trying to get everyone I know to use these AI chatbots (Open AI's ChatGPT, Google Bard, MS Bing, etc.) because they overhaul so much of how we view the world and the changes we're experiencing.
I watched a great webinar, where panelists offered industry perspectives on AI trends: AI & The Future of Work: A Symposium for Business Leaders. The archived recording may only be available until tomorrow, but I hope Next CoLabs keeps it accessible. Some of the more impactful visuals are below, presented by Roy Vella.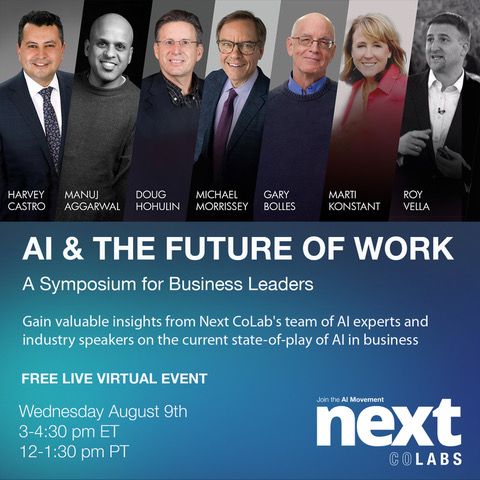 Many of us remember when we first used these tech tools (first graph). I grew up in both Quezon City and NYC. Then I worked in Phnom Penh for >11 years in the later stages of the country's rebuilding process. So I saw these uptake processes twice.
Imagine how it took 110 years for the landline to reach 1 billion users. For each successive innovation, the number of years to reach a billion users dropped dramatically. With ChatGPT, it reportedly took only 5 days to hit 1 billion downloads.
The second graph starts further back to the introduction of the printing press in the 1400s, and shows the accelerating density of technological innovations. Do you know that AI technologies will surpass the brain power of a human this year(!), and soon after, the collective brain power of all humans?
I also found the presentation by Harvey Castro MD really useful, on the impact in the health and medical space. I'm thinking of how problems get tackled, with this pace of innovation. And I'm also thinking specifically of the "Global South" where these AI technologies are going to level the playing field thanks to the confluence of so many factors.
Think to how Western countries are aging. And where most people are resistant and fearful of AI. Plus, our regulatory hurdles are high, and there's limited urgency for the average person to solve problems.
I'm loving the discussions that try to make sense of these trends. As a parent, how are we even adjusting kids' curriculums to accommodate a future enabled by powerful technologies we simply have no collective grasp on?