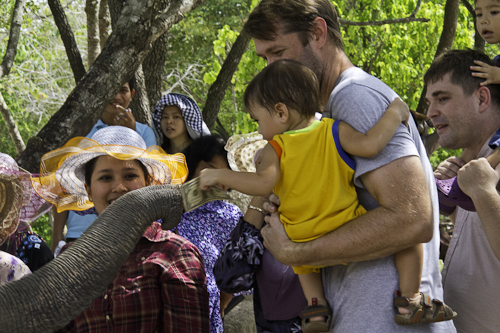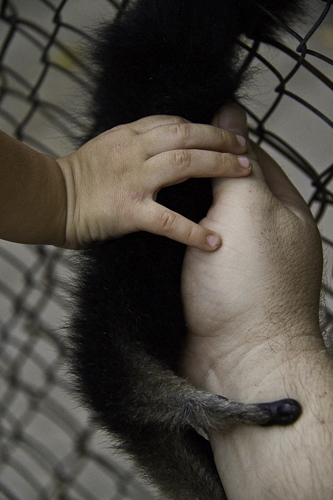 Desperately seeking green spaces in Phnom Penh?
Just 40 km outside Phnom Penh is a rescue center for injured or trafficked animals. There are over 80 species including macaques, lions, tigers, bears, gibbons and crocodiles – most are endangered, rescued from the wildlife trade. The sanctuary sprawls across 2500 hectares of protected forest.
It wasn't as terrible as I expected (small concrete cages with animals pacing in the heat, going mad) and the handlers are quite knowledgeable. Tristan got to see many animals he has only ever seen in pictures. To boot, there are a lot of trees with shaded areas. They're working on putting the crocodiles on a feeding schedule so that they can put shows on during the weekends like the elephants do.
We'll be going back for another visit! The images above are from Keith Kelly's photostream of Phnom Tamao Wildlife Sanctuary. And Wildlife Alliance has great coverage of the animals and events at the zoo. Chhouk the elephant with a prosthetic leg was even featured on the TODAY show in the US back in November 2011.
Update Feb 10, 2014: We had a birthday party at Phnom Tamao this year, which was a great hit!