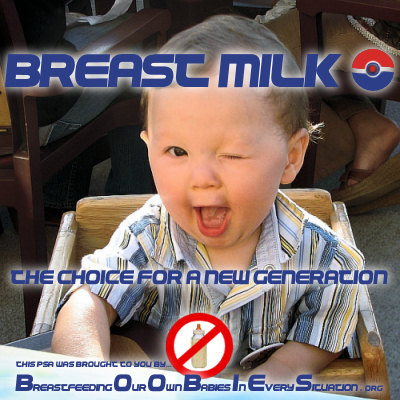 Image from babynursingblog.com
Really?? A "leftist agenda" of a "nanny state"? I especially love the bashing of Michelle Obama's breastfeeding advocacy after Palin's own breastfeeding initiative in 2007.
Why people choose leaders with nothing constructive to add to the dialogue except to auto-bash the other party's efforts is beyond me. Great quote from one of the commenters to the above blog post:
"Empty vessels make the loudest sound, they have the least wit and are the greatest blabbers" Plato
And a shame that people blindly follow.