The challenge of educating girls (worldwide) is a complex topic, involving the myriad responsibilities placed on them by their households and communities. High opportunity costs make this a volatile issue for many poor rural families. With firsthand exposure to this important issue, it's not a new conversation to our kids. This book makes it approachable.
It's a particularly common problem in Cambodia. It's capital, Phnom Penh, adapted quickly to the fast-paced world around it soon after emerging from decades of conflict.
But progress is slow to reach those less affluent and villages outside of the capital city and tourist towns like Siem Reap with Angkor Wat and Sihanoukville with its beaches. The gap between the educated and those still living out traditional agrarian cultures is vast, with girls and women bearing the brunt of poverty and its effects.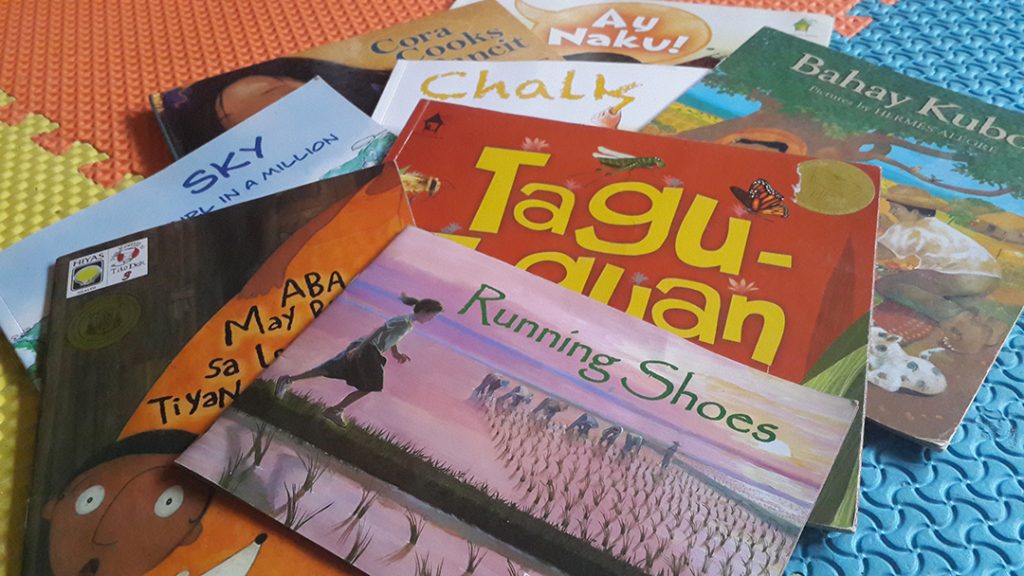 Running Shoes, by Frederick Lipp, introduces this topic in a kid-friendly story about a girl whose one wish was to get running shoes. Her father died years ago because there was no health worker in her village. She spent her days helping out with farm chores and wasn't able to attend the one school that was eight kilometers (5 miles) away on dirt roads. When a kind stranger finally granted her wish by sending her a new pair of running shoes, she was able to convince her mother to let her go to school. In the one-room schoolhouse of just boys, she was laughed at for telling the teacher she wanted to learn to read. "But you're a girl!" they taunted her until she proved herself.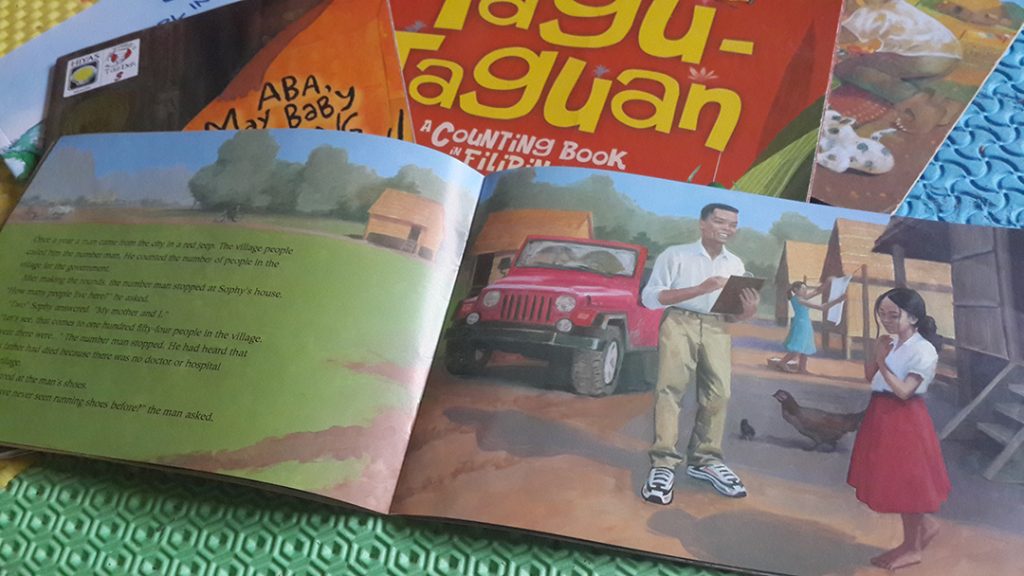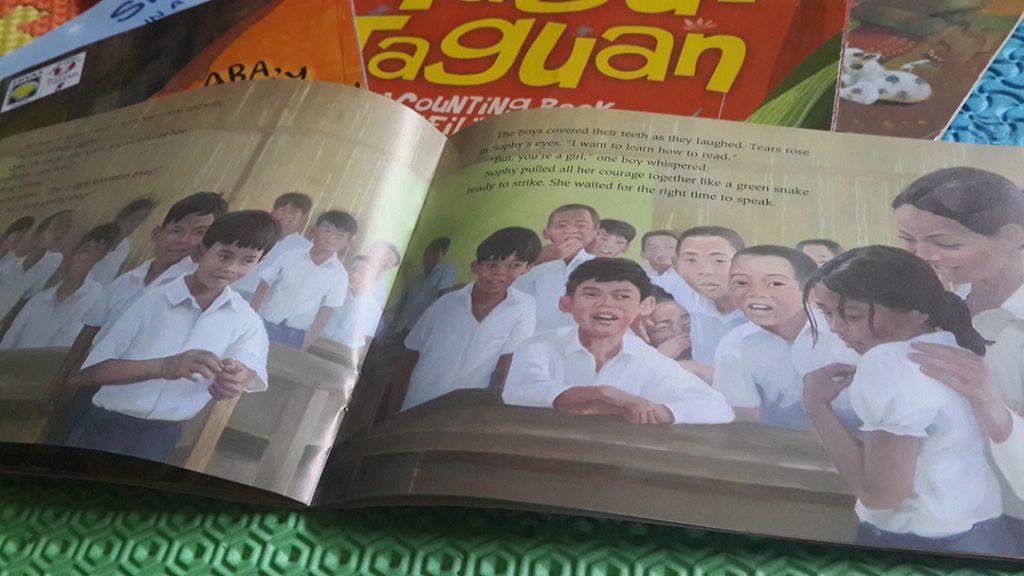 The publisher is Open Book, an NGO that also maintains a library in Phnom Penh for children of all ages. It publishes a series of bilingual Khmer/English storybooks that gives readers a glimpse into the rural and city lives of aspiring young Khmer kids.
Travel and cultures are a large part of the homeschool curriculum for our kids. One of our lesson plans ties this theme in with research they do on causes that they wish to support. They're just three and five, but their experience living, traveling and reading books like this one, helps them to appreciate their luck of birth.
The kids are old enough to get and manage an allowance, and a portion of it goes towards a cause they choose. One activity we're exploring is supporting the education of girls. And possibilities for the next project include an effort called Proteep (ប្រទីប), meaning"light", which was begun by our old Khmer tutor to educate girls in her village of Kampong Thom. See their story here, or check out their Facebook page.
Running Shoes is a short story that had our kids asking questions. Can't anyone in her house teach her to read? Why does she have to go so far away? Why are there only boys in that school? Can she buy her own shoes now? I highly recommend it if you can get your hands on it!