Welcome to the March 2014 Carnival of Natural Parenting: Everyday Superheroes
This post was written for inclusion in the monthly Carnival of Natural Parenting hosted by Hobo Mama and Code Name: Mama. This month our participants have talked about the remarkable people and characteristics that have touched their lives. Please read to the end to find a list of links to the other carnival participants…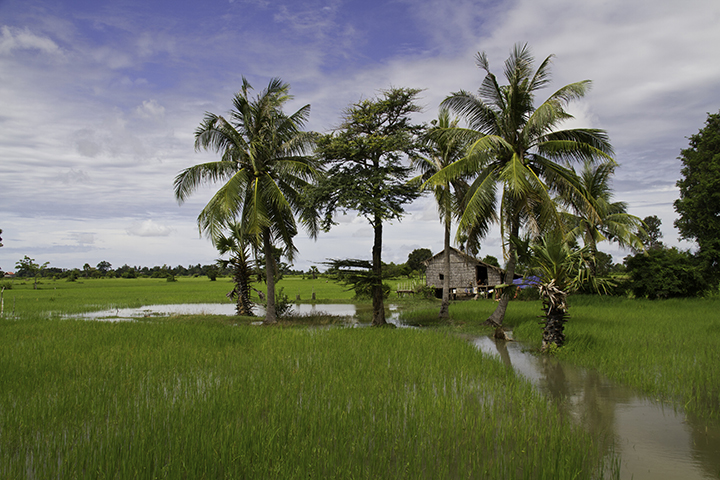 Nothing against workdays at the office. There's something to be said for air-conditioned comfort when the blistering sun and uneven roads await activities that donors have pledged tax dollars for. Besides, all the preparatory, follow-up and administrative work is necessary.
But fieldwork is where the action is – where meaningful interactions happen and that flash of inspiration hits, giving you hope that what you're doing in the bulk of your waking hours matter. So I look forward to these jaunts to the countryside.
Out on the national roads, rice fields stretch into the distance, peppered by swaying palms and coconut trees, and the occasional thatched hut on stilts. Small figures dot the landscape. Through the planting and harvest seasons these fields are full of activity. I instinctively zero in on the women – mothers, some of them pregnant or with a baby slung on their back (or both!) – toiling in the fields. The moment you become a mother you're initiated into a global kinship that transcends the range of social constructs. We have something big in common. And like each of us surviving our own realities, that mom in the field has her own unique angle on motherhood.
Three years ago, my ten hours of labor ended in an emergency cesarean. I have no complaints. Ours was the most purpose driven pregnancy. My husband and I took birthing courses (plural). I tried yoga and meditation sessions, continued running until I was well over 5 months then kept to an exercise regimen, and ate a balanced, chemical-free diet. My body was in good shape by the time we came to term. Giving birth in Cambodia was out of the question for reasons following, and there were few birthing centers reasonably accessible, so off we flew to Bangkok for the best nearby hospital (baby-friendly!) and obstetrician (low cesarean rate!). We even hired a doula and pre-booked the premier birthing suite equipped with yoga balls, ladders and swings, a birthing pool and Beethoven on the playlist. We did what we could to ensure a smooth delivery, but the medical safety net was in place in case of complications.
It was an ordeal, and when I think of courage, I think back to this time and what all mothers go through. (On this note – how did the tradition of celebrating the child in birthdays start? Isn't mom the hero on this anniversary?)

Contrast my experience with the birthing reality of the women in those rice paddies. A decade ago, maternal deaths were so common that everyone knew someone who died in childbirth. Most births weren't even attended by skilled attendants. "Giving birth is like crossing a river," goes an old Khmer proverb; it was so dangerous that families prepared for the likelihood of losing the mother, the baby, or both.
With concerted effort, significant gains were made in decreasing maternal mortality, but the proverb still holds. The country is recovering from decades of war, so the building blocks of a functional medical system are still being laid. Maternal care in the capital is improving, but standards are generally low in rural areas.
Imagine bouncing over unpaved country roads in a steel wagon pulled by a motorbike – while in labor – to get to the one health facility in tens of miles. When you arrive, the facility might not have sufficient drugs (like anesthesia), supplies (like soap, water, a sterile delivery kit), or power (because electricity is at a premium). You assume the health staff can handle a normal birth (at least), but the likelihood of her being current in emergency obstetric and newborn care is abysmal (clinical training is poor). Not only is income for health staff so low it doesn't cover her family's basic needs but, worse, salaries are routinely months behind in payment. This means staff rely on multiple income generating activities (will there even be anyone at the facility when you arrive, in labor?).
With every delivery I witness here, I'm left deeply impressed at how women – not just Khmer, but all over the developing world – enter motherhood in full realization it might literally be the death of them. The possibility of death from obstetric complications or from a vaccine-preventable illness before baby's first birthday never crossed my mind. My biggest worries were sore nipples, how to keep the baby latched during takeoffs and landings, and finding spare parts for my Medela Pump-in-Style here in Southeast Asia.
Most pregnancies end in a natural process with a healthy mama and baby. Through factors beyond our control, our first birth happened to be in the small percentage that resulted in complication. What would have been our outcome had I been one of these women, whose odds of surviving childbirth (or baby surviving the first year) can be like rolling dice?
There are no bounds to the strength of motherhood. We all put our heroic best forward. But I am deeply humbled by the courage and heroism of mothers in the figurative global "South". In this day and age, that childbirth is so dangerous for millions of women is a remarkable commentary on humanity and the idea of progress. Born in a developing country myself, I count my blessings every day. Courage? It's all relative, and sometimes I feel like I know little about it.
Photos from the field
Facilities are open air, so animals routinely wander into health centers and hospitals. Infection control standards were introduced in the health sector only as recently as 2010.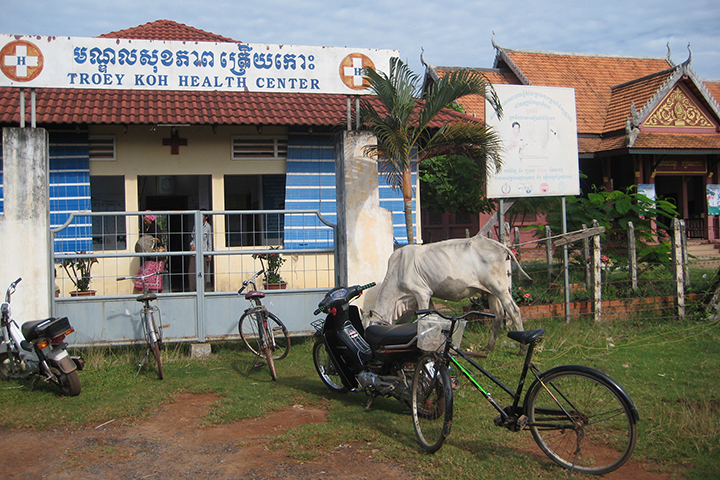 Few health professionals were left after the wars, so cadres of youth were hastily trained to fill demand. Training was applied with little coordination by the government and aid community, with each donor using their own curriculum, training materials, and value system for interventions (cultural approaches to health and medicine differ by region eg Spanish vs French colonies, Europe vs Asia, etc). To be fair, it can take years of collaboration across sectors to agree on protocols and regulation –  a luxury Cambodia didn't have immediately following the wars.
The challenge today (and bulk of development work) is in the ongoing training of these clinicians while they're in their post. It's an inefficient use of resources but a necessary task for the Ministry of Health and its partners.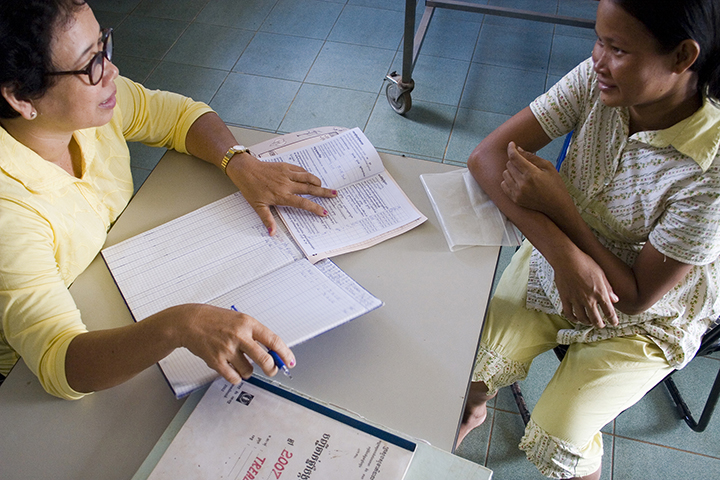 Transportation through provincial roads are by motorbike or "rumorque-moto" – essentially a wagon pulled by a motorbike. With unpaved roads continually molded by flooding and heavy rains, traveling by rumorque-moto or motorbike is not comfortable in the best of circumstances.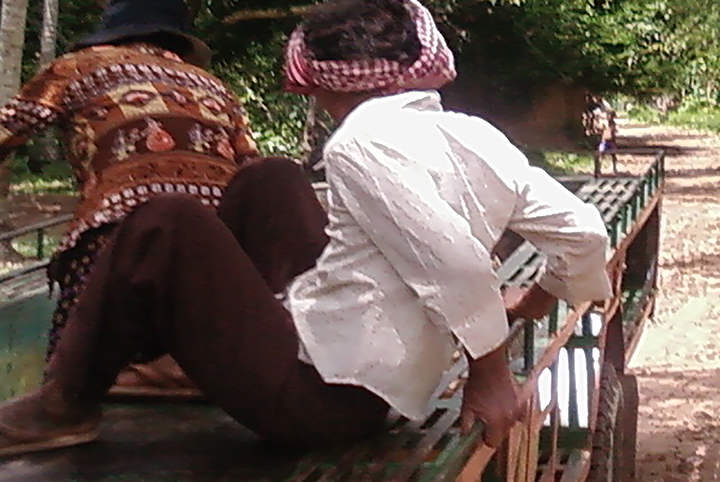 Many complications can be managed through simple, low-tech interventions, but staff are poorly trained to recognize the signs and act quickly on them.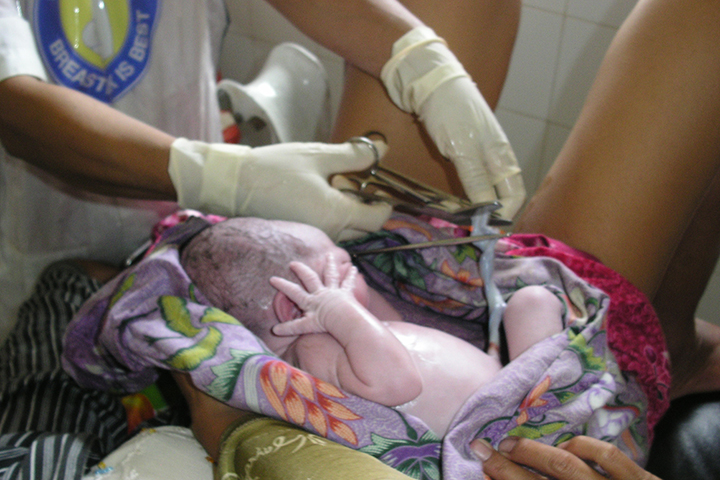 Cambodia and Laos have the highest infant mortality rates in the region, due to illnesses easily preventable through better nutrition, immunization and proper sanitation.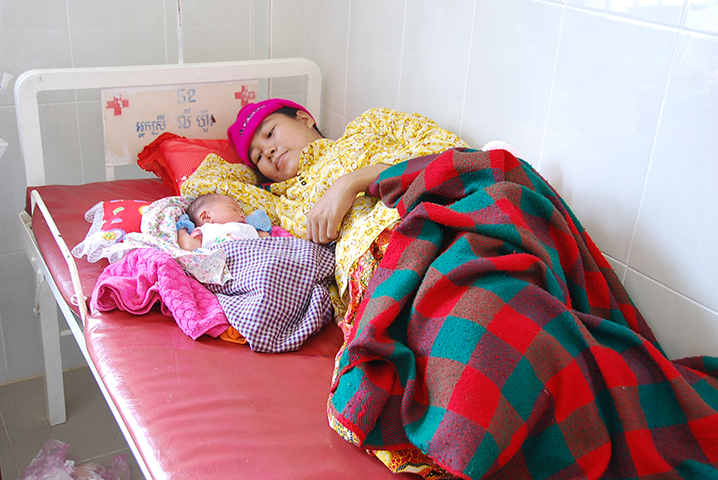 Malnutrition is also prevalent, making growth monitoring very important. This is possible because, with high immunization coverage, every contact provides opportunity for health staff to check the child's growth (eg measuring and charting height/length and weight). But this woman is lucky if the nurse in charge of vaccination bothers to take the baby's measurements, or gives advice on proper nutrition and growth.

(This topic on Khmer mothers was chosen to commemorate International Women's Day 2014, whose official theme is "Equality for women is progress for all."  Thanks for reading..)
*******

Visit Hobo Mama and Code Name: Mama to find out how you can participate in the next Carnival of Natural Parenting!
Please take time to read the submissions by the other carnival participants:
(This list will be updated by afternoon March 11 with all the carnival links.)