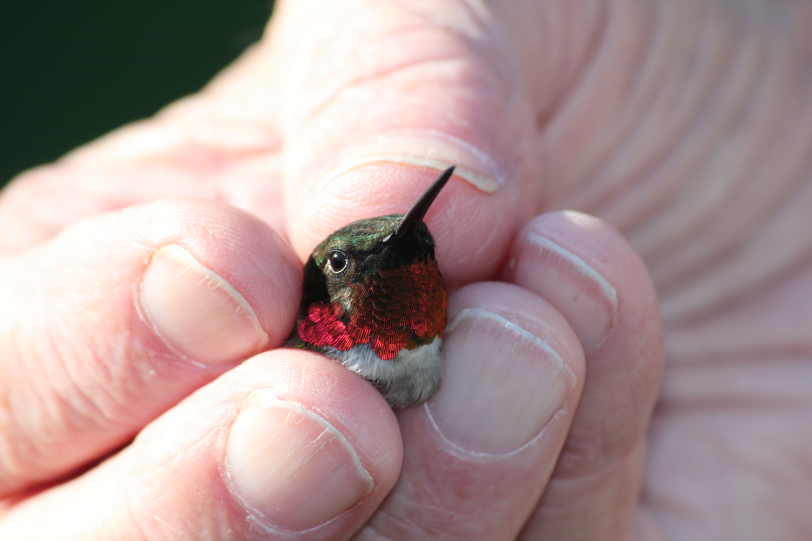 I came across a banding blog post that brought back memories. Hubby and I banded hummingbirds in Louisiana years ago, to help our friends Olga and Walter at their (bird-friendly!) property. A lot of early mornings were spent at our friends' house, just sitting by the pond or by the side of the house to watch birds. Over the many decades that they owned the property their love of birds drove the property's design. It was overgrown to begin with, but every year they cleared and planted the varieties that were the most attractive to birds. By the time we met them and visited this bird paradise, hundreds of winged creatures already called their place home. You can sit on their property on any given day and spot a huge variety of species. All manner of bird behavior could be observed very easily in plain sight.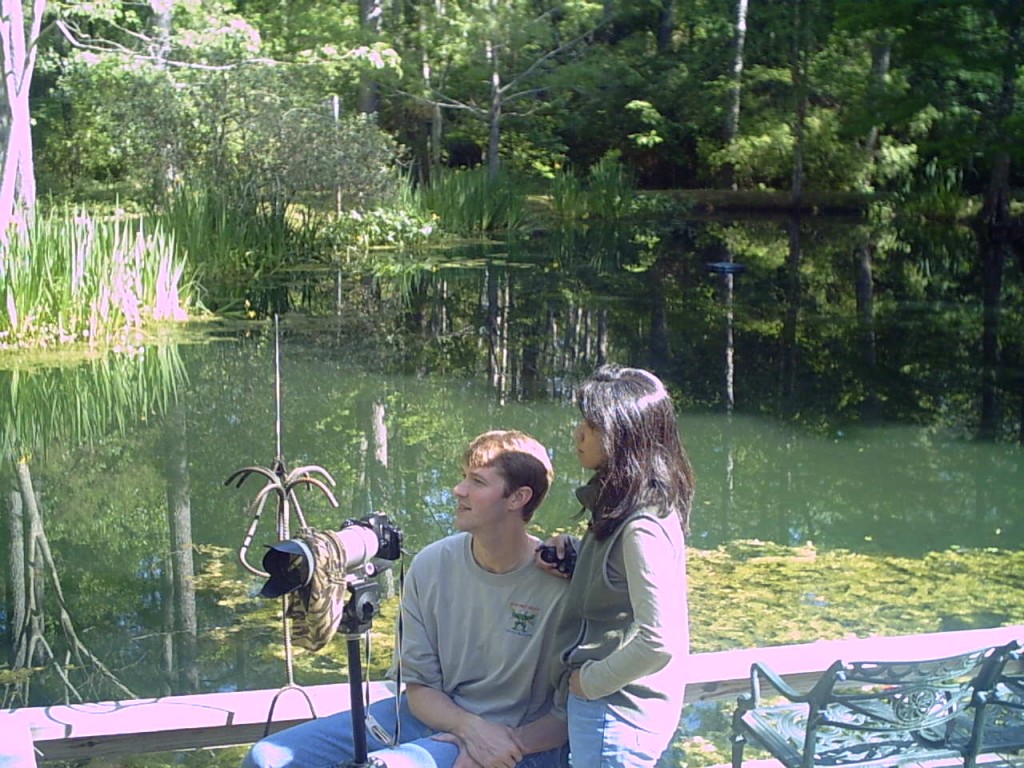 Louisiana is situated on a migration route. Hummingbirds range from Prince Edward Island to Manitoba in Canada and they fly down to Central America when the daylight begins to get shorter. They stop along the coastal states to bulk up 20-40% of their body weight, then these tiny creatures fly across the Gulf of Mexico!
We came to know one ruby-throated female because she stopped by this particular property every year on her way south, and again on her way back to Manitoba. She was a regular there twice a year. We were also able to follow her migration stopovers because banders who trapped her also updated the registry. It was an incredible coordination by volunteers and hobbyists across North America.
Olga called her Mama for her matronly ways. This bird was particular to and claimed one specific feeder and tree during her visits. She was very aggressive in defending "her" food supply. No other bird, even bigger species, could perch at that tree during the 3-4 days she was there. But she tolerated the juveniles, allowing them at "her" feeder and letting them perch close by. As a result her territory, when she visited, became busy. The last time we saw her she was 8yrs old, before we moved to Virginia (their life span in the wild is 5-9 years).
Such a big personality from a creature just 7cm/2.8in long. From that time on, we were hooked on birds.
It's an incredible thing to be part of that effort. I hope we get to join a banding when we visit home this year, so we can teach the kids a little about hummingbirds.