Koh saek chrook is usually a plain beef stew (of garlic, onions, soy sauce, fish sauce and small amounts of tubers) when our nanny Sopheap makes it for us. This variation below is with jackfruit, which lends a sweetness so that there's no need to add sugar. (With growing affluence and its associated sweet tooth, sugar is increasingly added to Khmer dishes like this one.)
Tender shreds of meat are what's left after the yellow fruit is taken out and the tougher rind and tendrils discarded. The seeds of jackfruit are edible when boiled. It has a hard shell that's easily cracked and removed. They can be tossed into the dish as well. Sopheap leaves this shell on, but if I were to cook it myself I'd take them off.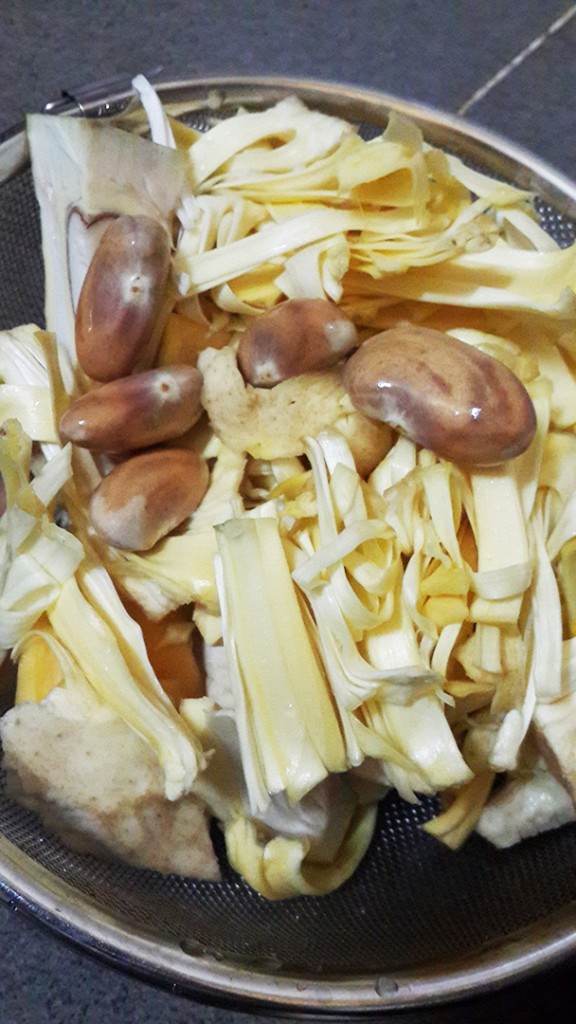 First, garlic is stir fried in oil (Sopheap didn't add onion this time). When it starts to brown, she added the pork. After about five minutes of medium heat, she tossed in the jackfruit. After about five minutes more she added some water, and let it stew. (Unfortunately there's no recipe as she cooks by memory not units).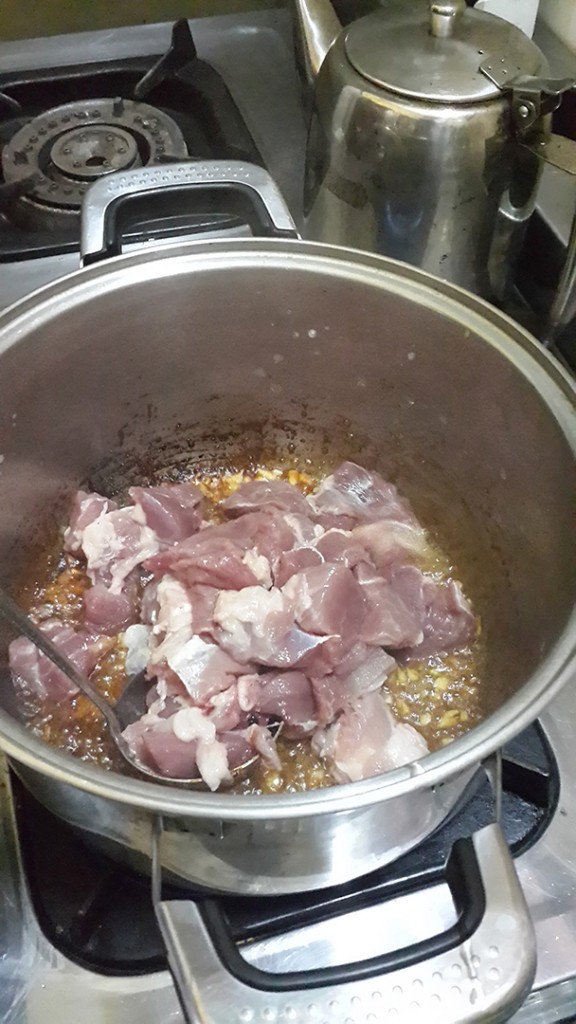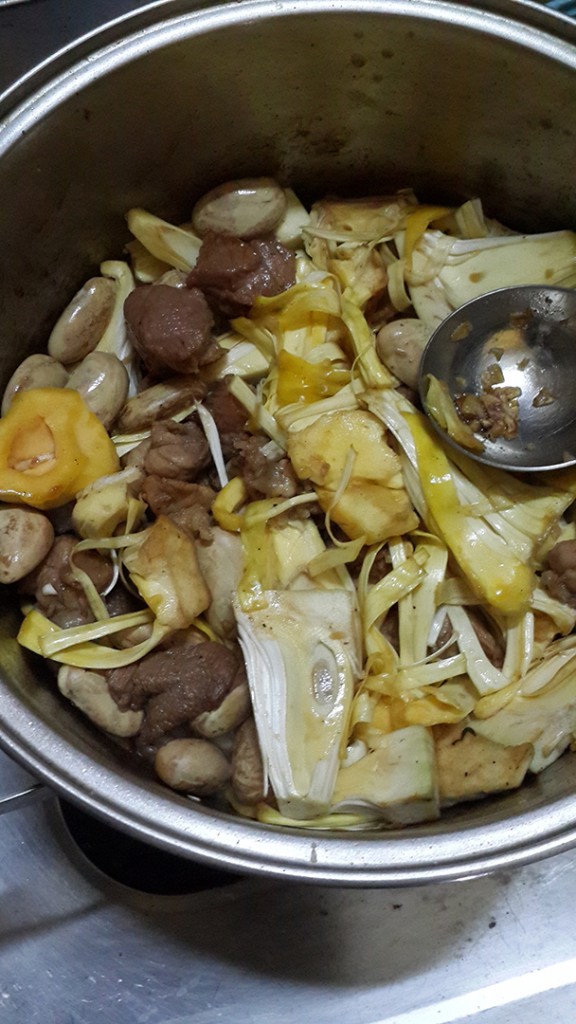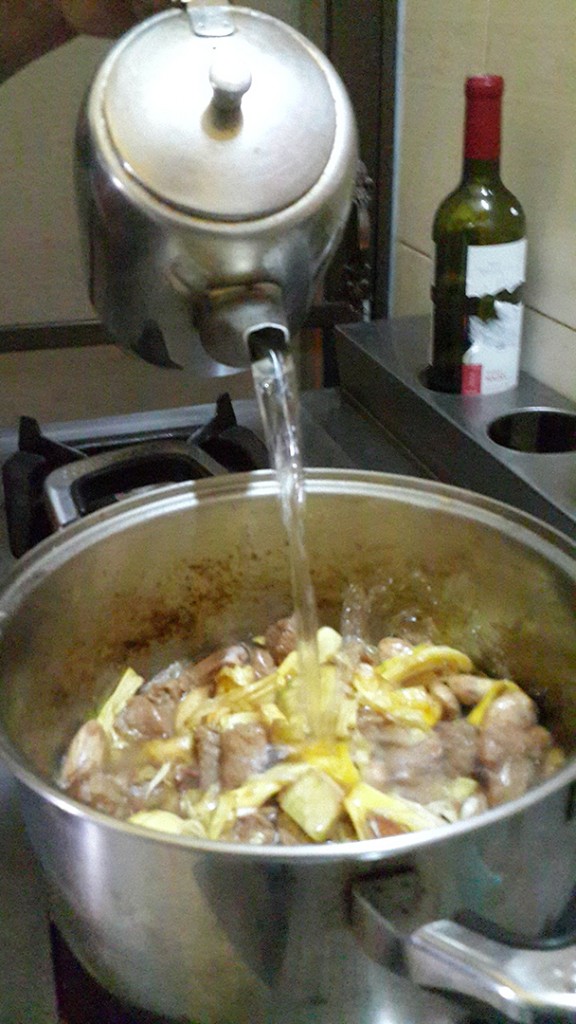 This dish needs serious food photography effort because of its drab color – the first image is the one I took in the kitchen with my camera phone, and the other is taken under natural light with a Canon 7D. It's almost not that much better! :-( But the dish is really good (the kids love it), so don't let the lack of professional photos put you off it!