A recent supervisor put in my evaluation that I don't take notes and have no central repository of resources. He came to this conclusion because he doesn't see me walking around with a notebook. (…!)
Oh, the glaring issues raised by that comment..
Anyway.. AI note taking apps are great for folks who attend lots of meetings. It helps you focus on the meeting and not have to worry about frantically jotting notes. Encounters these days are so dense with info and it's so intrusive to hit the record button on a zoom call or bulky to use a recording app – only to get a transcript that's one wall of text. AI technology has been improving the quality and functionality of transcription services so they're worth checking out every so often. Below are three I've been testing with various meetings – Bloks, Otter and Fireflies.
Blocs
Has anyone tried Bloks (formerly Nook, the note-taking app)? Bloks just runs in the background of any call or meeting that you activate the "magic mic" for. It recognizes different voices and gives you a summary that's broken down by key points and action items. The app is still in beta mode, only for macs at the moment, and I do edit the notes a bit. But it's got great potential and is free while in beta, so I can see subscribing to this just for the ability to take notes for me in meetings.
I turned on a random YouTube video about project management and below is how it summarized it. This is unedited. Notice the breakdown to sections and bullets and how it recognized action items. Dark mode is default. Below that is the pricing info.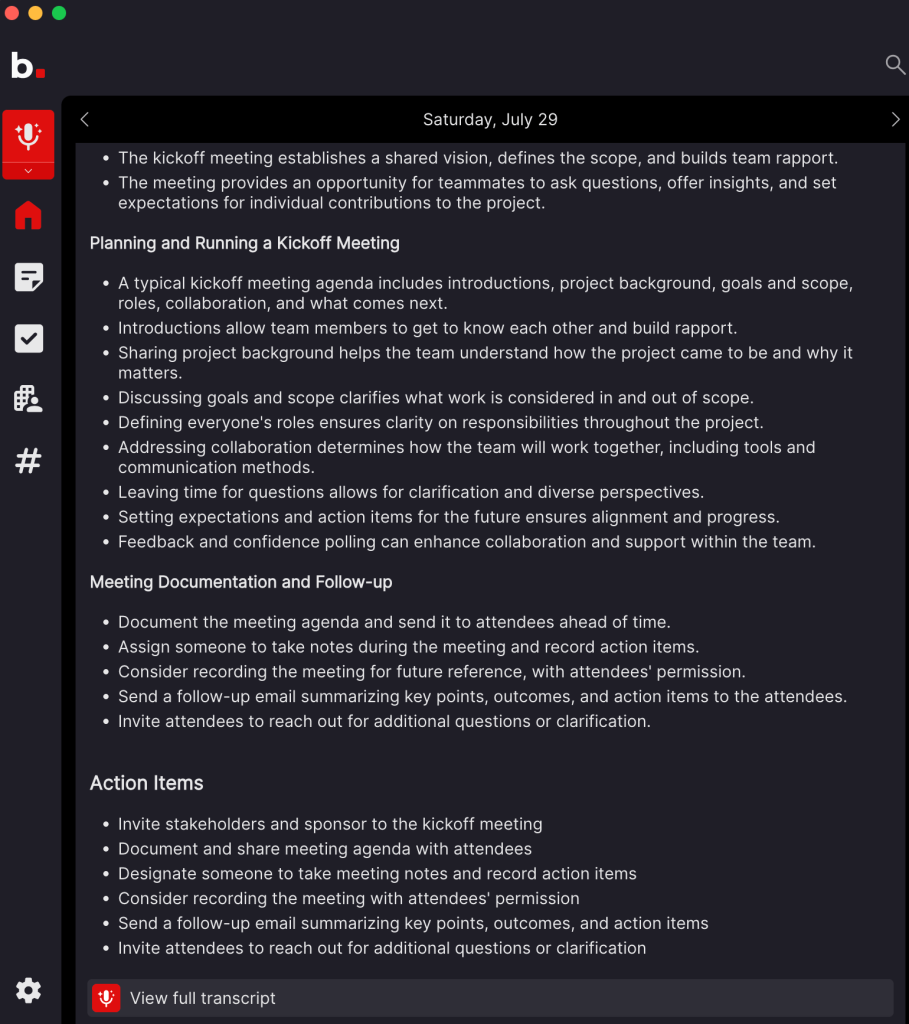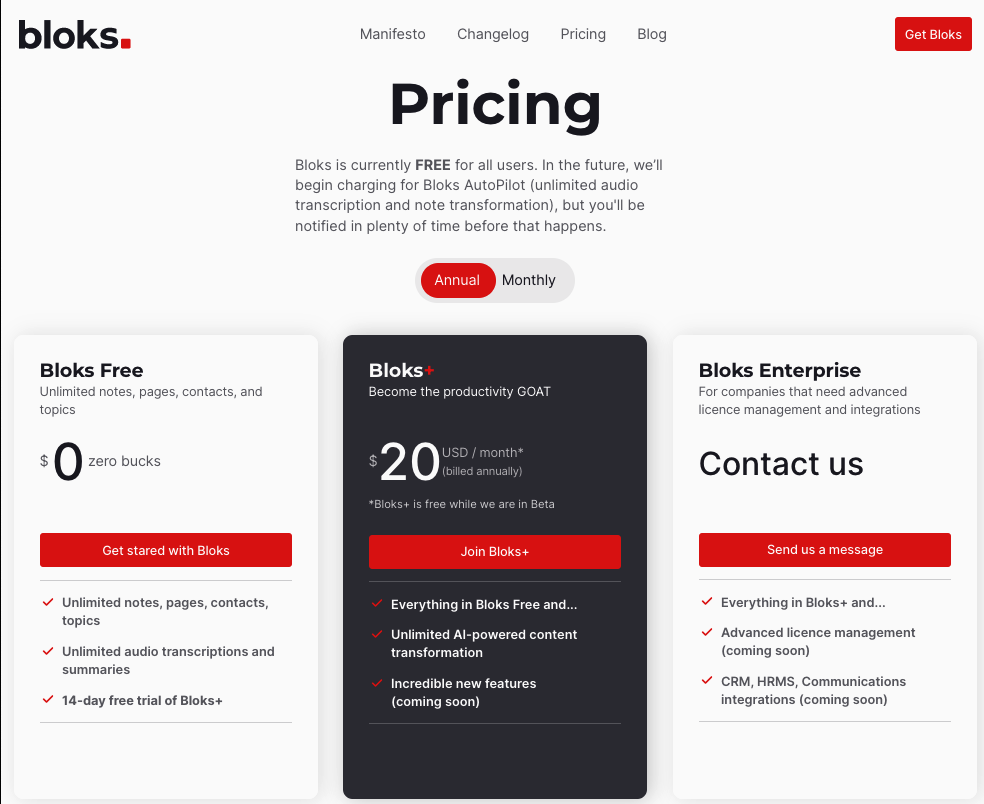 Otter
There are similar apps, like Otter, where users can collaborate with their team in the live transcript – add comments, highlight key points, and assign action items in real time, right from a browser tab (no app to download). I like that it breaks down the transcription by speaker, but it's very basic and doesn't seem to summarize into key points. There's a free version which allows you to test run the app without giving credit card info. I'll keep an eye on it though.
This screenshot is how it transcribed a random YouTube video. Below that is the pricing structure.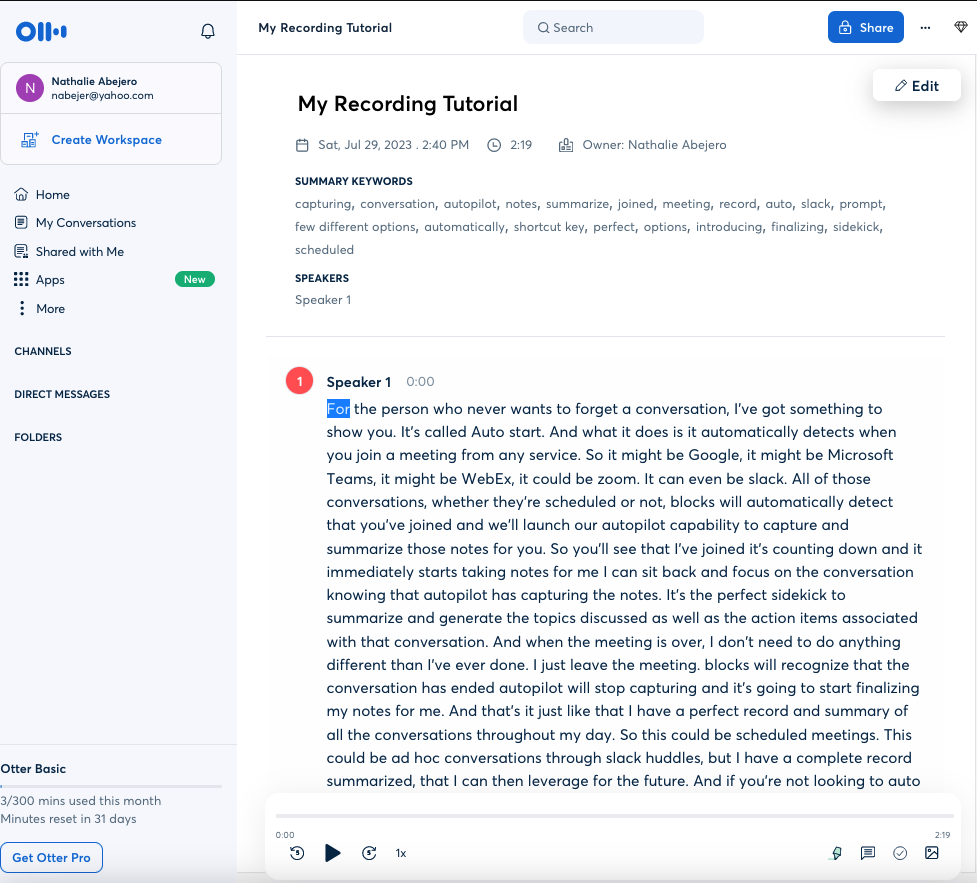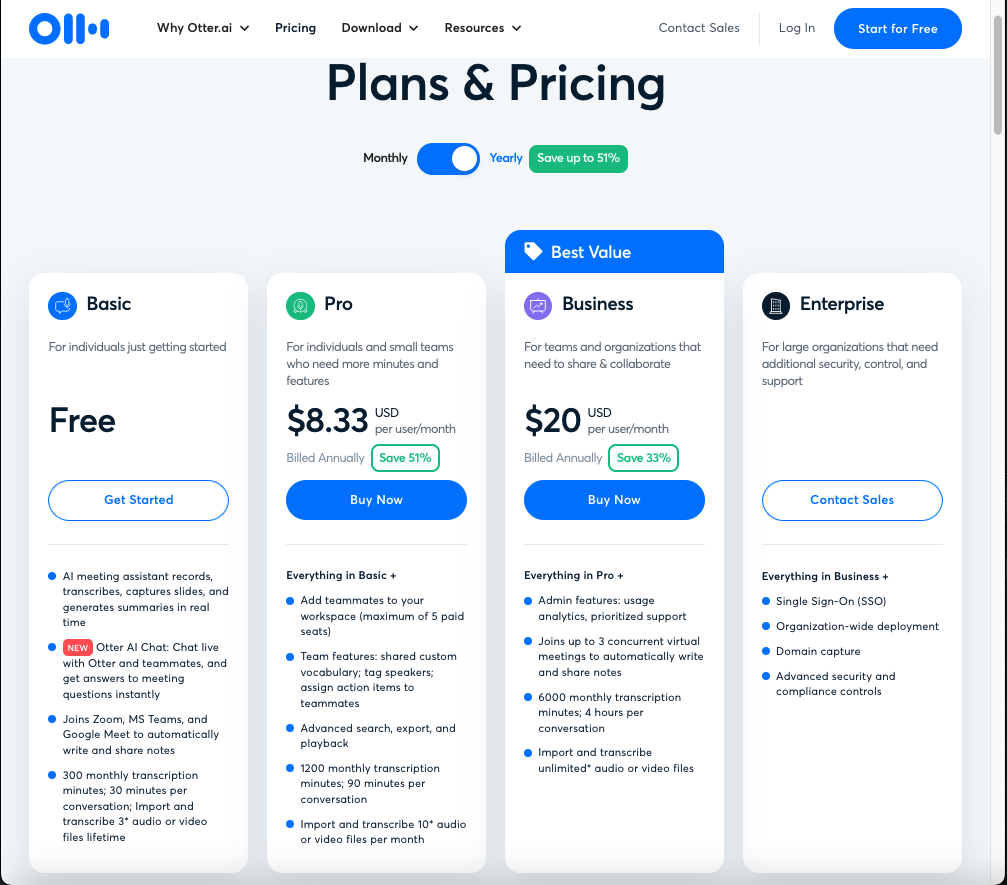 Fireflies
A third AI note taking app I've been looking at is Fireflies. Check out the dashboard interface, with its analytics. It summarizes neatly into themes, and identifies speakers in the transcript. The pricing structure follows.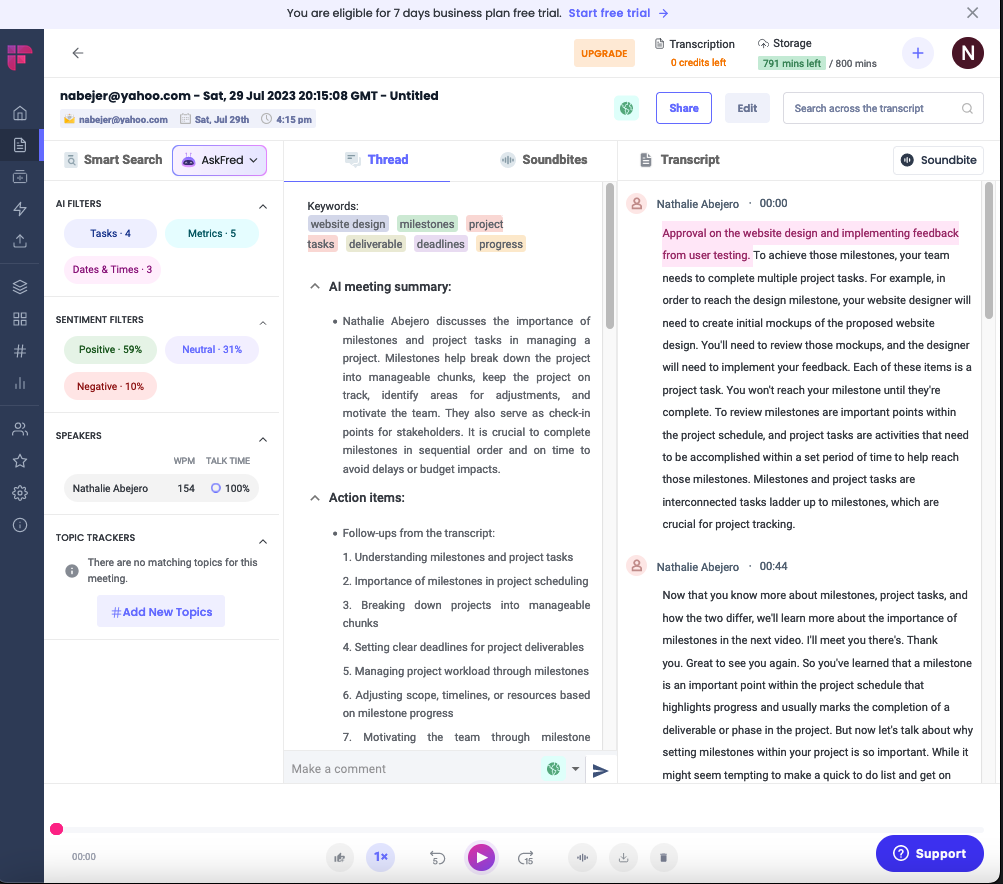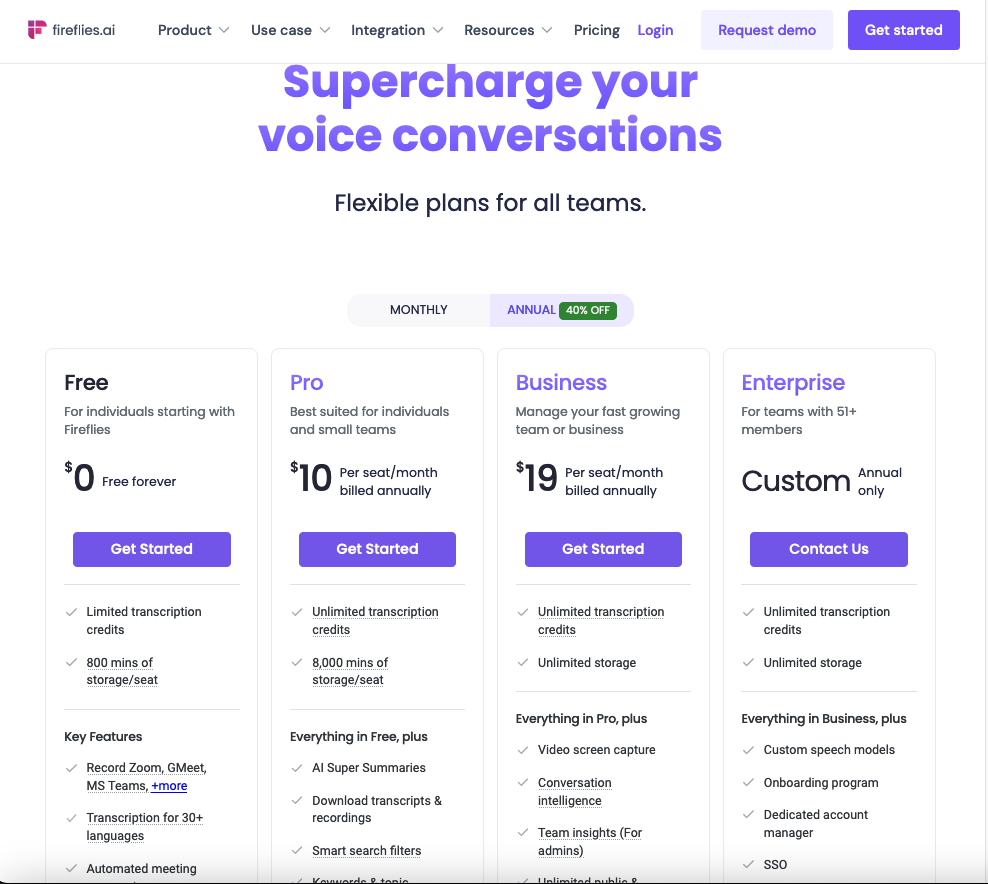 Really, all this makes me wonder how people go about synthesizing the vast amount of info we're inundated with. Even note-taking superheros would have cognitive burnout. UC San Diego reported that each person processes 34 gigabytes of data on an average day – and this was from a study published in 2009! According to that report, on average Americans consumed ~5 hours of TV, ~2 hours on a computer, and tuned into ~2 hours of radio each day. I can't imagine what those figures are today – if you have updates, I'm glad to hear it.
Now to get my notes get organized – for work, the kids' homeschooling, and my personal learning (I take a lot of LinkedIn and Coursera courses). And to do it in a way that I can easily retrieve the info I need from siloed tasks/ notes/ calendar/ project management apps. So far the best I've found is Notion, the concept of which I love, but it's a high learning curve and continues to overwhelm with significant features even in the free version. There are so many tutorials online for using it as your second brain solution and aligning your life and goals (my favorite is August Bradley's 'Life Operating System').
With AI applications getting more sophisticated in extending your brain's capabilities, I'm like a kid in a toy store.