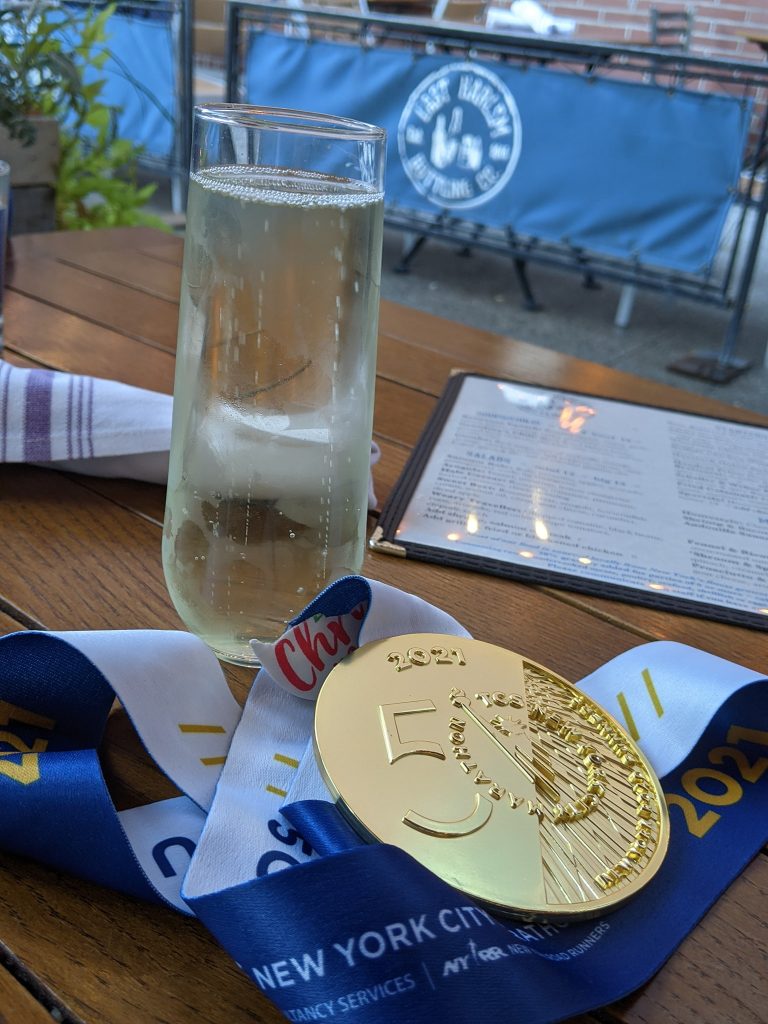 What a journey! Fourteen weeks of training was quite the project – logging the miles, energy management, the mental aspect. I regrettably injured my knee 10 days before the marathon so my race strategy went out the window – pacing, fueling and hydration, and mental game. It was down to a mile-by-mile approach, where I was so focused on and favoring my right knee that I thought for sure all the compensations my body was making would cramp my legs up. I might've dropped out if not for incredible energy from the 26.2 mile cheer zone, drowning out any pain and moving me forward. It was ugly, but I crossed that finish tape at 5:32:42. And now I'm game for improving that finish time to redeem myself, if I can continue running on this knee!
Resources specific to the NYC Marathon
If you have the NYC Marathon in your future, below are three excellent resources from Richard White. He's been running for over four decades and is a 17x finisher of this race. Richard's been a tremendous coach / mentor to many of us over the years – first, as we started running, then as we trained for longer distances, and recently to help us get through this race for our first time. His tactical advice at every stage of training is funny and useful and very on-point, helping each of us aim for goal finish times in every race. His love for the sport and enjoyment of this particular course shows through in these pieces:
NYC Marathon Episode on the Strength Running podcast with Coach Jason Fitzgerald. Richard talks about the corral logistics, chunking up the distance, tackling the hills, and how to deal with the baddest, most amazing 26.2 mile cheer zone you might ever run through!
A Brief and Highly Selective Tour of Historical Landmarks and General History Along the NYC Marathon Course. This unique route winds through diverse neighborhoods with rich histories. Richard touches on the colonial events shaping these neighborhoods, explains notable landmarks like the temples and bridges, and how the city's landscape was shaped by glaciers retreating at the end of the Ice Age. It's informative and special, particularly for people who live and run in NYC.
And here he has valuable Tips and Advice for First Time NYC Marathoners. The NYC course is more technical than many other marathons because of its bridges and elevations. Breaking the course down by its natural landmarks helps you strategize through it.
.