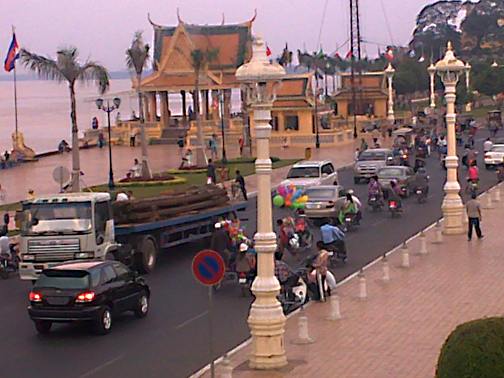 This year's Guinness quest took us to Pacharan for happy hour. Celebrating St Patrick's Day at a spanish tapas bar might sound a bit odd, but they were temporarily hosting the Guinness Surger Unit. This nifty contraption uses ultrasonic pulses to stimulate the molecules and release the nitrogen, transforming your sad can of Guinness into a cream-brimmed glass of velvet, just like a draught pour. Funky eh? The unit isn't expensive; I'm amazed these Irish bars around town haven't caught on to it as it's been around nearly 4(?) years. And for $3.50 a pint, it sure beats the other bars selling the widget cans for $6.50!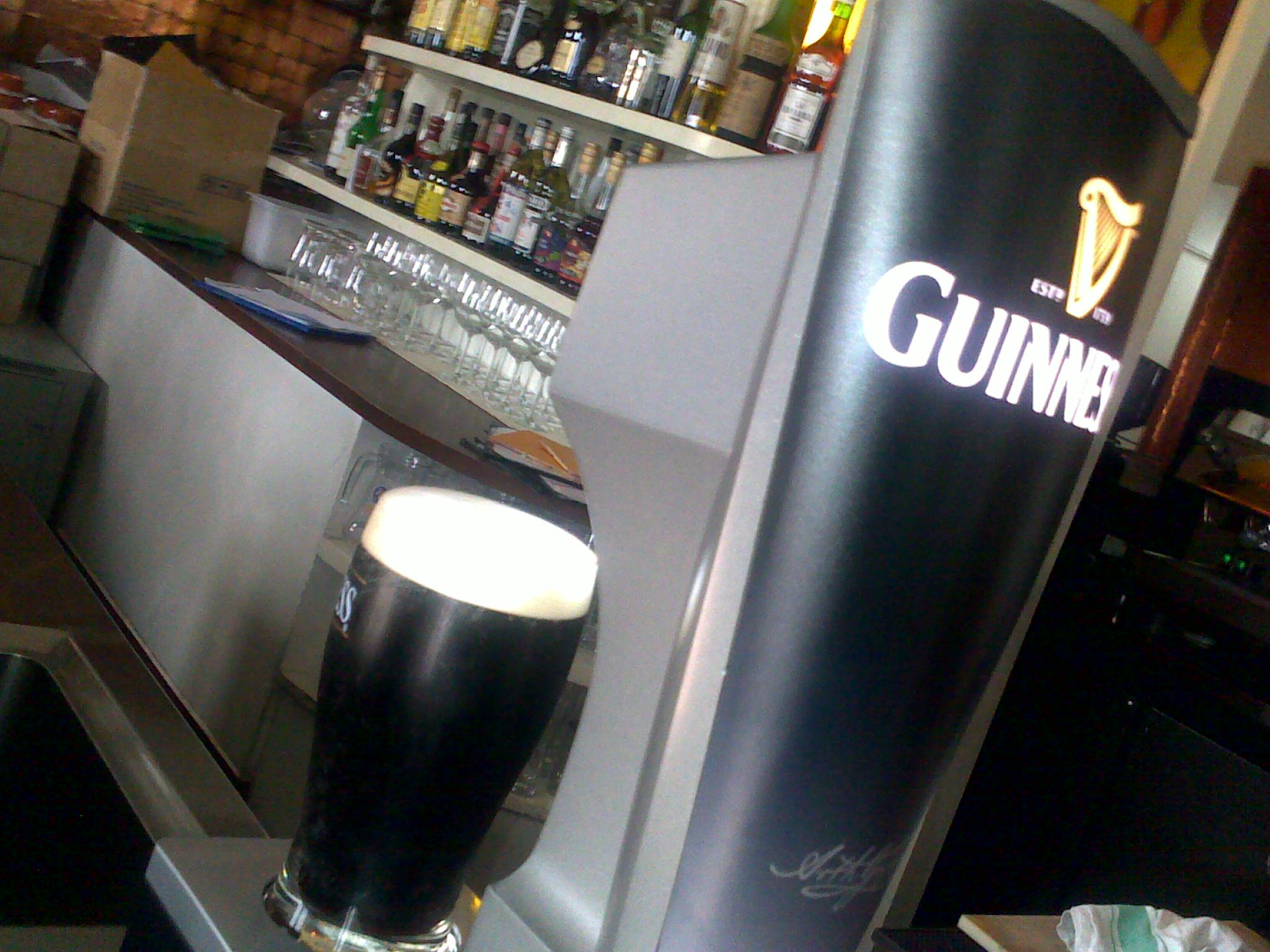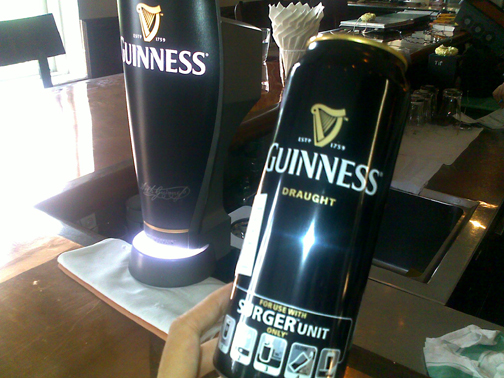 Great piece from Good, on getting to know your Éire-inspired words, from Irish apricots to Irish wolfhounds: Get Your Irish Up!
Like it or not, part of Irish history involves a metric ton of colloquial terms that have the word "Irish" as a describer. While you're hoisting a Guinness or chasing a leprechaun, take a minute to appreciate this small but vibrant subset of the huger linguistic impact of the Irish. As a substantially Irish person myself, I can appreciate that not all these terms are flattering, but they're an undeniable fossil record of how people have perceived the Irish, and the prejudice they've faced. Dictionaries—accurate ones, anyway—have never been a safe haven for the squeamish; they record the sins, errors, prejudices, and foibles of humanity in all their ugly glory.