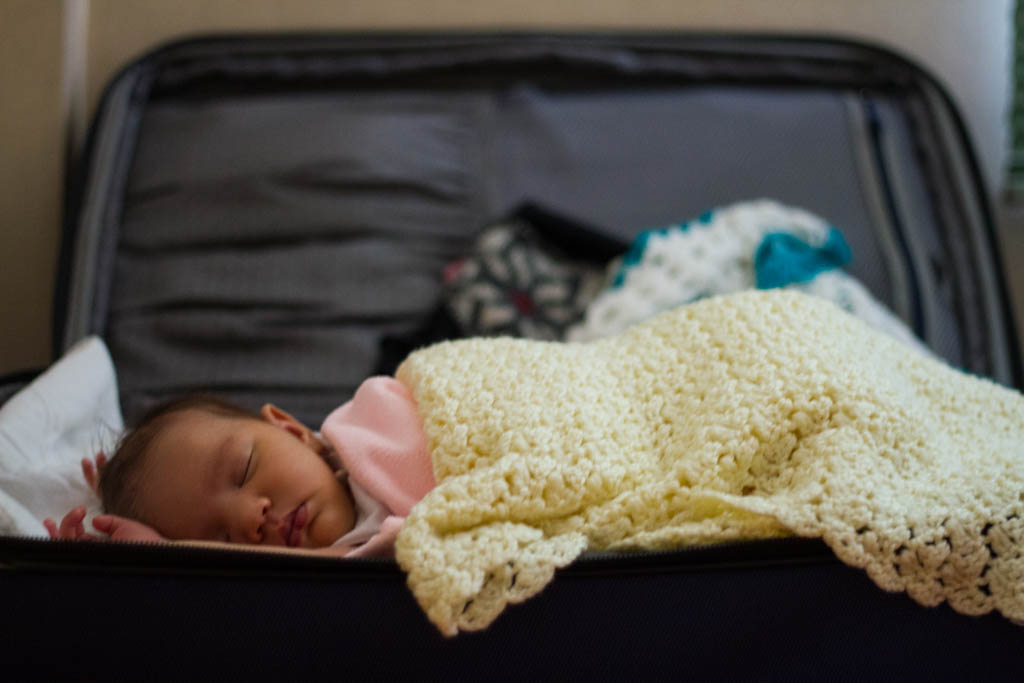 … continued from Part I. Our first child was born in Bangkok's Samitivej Hospital in January 2011, which I wrote about here. Our second was born in St Luke's Medical Center, Taguig, Manila, in March 2013. Below is our experience in both countries.
As I mentioned in an earlier post, airlines restrict travel at 35 weeks 1 day gestation. Living costs have to be calculated from five weeks before the estimated due date, through the birth, and the time it takes to finalize the paperwork to clear you for exiting the country with the baby. Bureaucratic coordination is a tremendous help to medical tourists – particularly for births. Our overall experience:
Bangkok's medical tourism industry is exceptionally efficient. Bureaucratic requirements for the birth through your baby's exit clearance are transparent right from the beginning. It's possible to plan ahead, budget properly, and concentrate on the birth. Hospital staff handled the paperwork and coordination across government departments on your behalf until you leave the country.

We were able to go home when our son was 10 days old

.
Manila was the complete opposite, with inefficiency at every office, in a process that is not transparent. Information for foreigners coming to the Philippines to have a baby was sparse, with different people in the same hospital/government office offering conflicting information, and unfair fines levied (which we paid in order to move the process). The coordination required to secure our daughter's documents (1) within the hospital, then (2)(3) from the hospital to/between the different government departments, was worse than poor.

We were finally cleared to leave the country after 74 days

.
Nursing care is a big factor  in how happy patients are with hospital services:
In Bangkok, nurses were almost doting in their attention. It was my first baby, a colicky one at that. Nurses passing by in the hall who heard him crying came in to help calm him to sleep, and every one of them was expert at calming babies. They stayed in the room to carry him (the only way he would stop!) or took him to the nursery so we can get some rest. His name was made a big deal – they put a big sign on the door, on his bassinet, gave him a baby book with his name on it, and all the nurses called him by name. The nurses made bathing the baby fun. They helped me get started nursing. Requests completely out of the scope of their responsibilities were managed promptly.
In Manila, hospital staff and nurses – who carry out their tasks well – aren't keen to take initiative outside their own clinical or administrative responsibilities. The maternity unit has no pads for the mom, nor diapers, swaddles or materials for bathing the baby; and the nurses drew blanks when I asked them to get me some. I was expected to get my own water and wash my own utensils. "Don't you have a helper?" the nurse asked me. Umm.. don't you have a dishwasher? It isn't helpful to realize only after major surgery that the culture is for patients to bring ALL consumables to the hospital with us, and that we ought to bring a helper too.
The baby was not called by name – for my 4day stay our baby's tag remained "Girl, Baby of Nathalie".
Administrative support or customer service is a big deal to foreigners who need help navigating an unfamiliar bureaucratic environment to secure the appropriate documents:
BANGKOK A centralized booking system is available via the hospital web site. Email inquiries are answered promptly and thoroughly. Staff initiated all bureaucratic filing. We were reminded about extending our visas, then chauffeured to the Ministry of Tourism, escorted personally past the lines to a medical tourism officer, and within an hour our visa extensions were stamped on our passports and we were driven back. In the first day after birth, our son's passport photo was taken. Immigration and embassy forms for us to fill out were packaged by citizenship and given to us along with the baby's passport photos, the official birth certificate and notarized translation within three days of birth. We practically did no thinking as the hospital advised us every step of the way. We were able to concentrate on Tristan.
MANILA – OUTPATIENT SUPPORT Foreigners shopping for a doc need a smoother system. Email inquiries are possible, but expect days for an unsatisfactory reply and they don't answer visa questions or offer helpful tips on where to find the answer you need. There's no centralized appointment system. Doctors' clinics within the hospital are independently run and schedules aren't coordinated. Clinic hours are sparse [11am-2pm Tue Thu] or [4-7pm Mon Wed Fri] and have first-come-first serve policy. If your doc is popular, expect up to 4+ hours' wait to see her because she has to finish her rounds then battle traffic to get to her clinic. This is difficult for a foreigner to plan around! The clinics directory isn't up to date (this is St Luke's, the top rated hospital in the country!) and if the clinic is not open you cannot leave a message or, if you can and you do, don't expect a call back. An added quirk is that the female OB-GYNs I wanted to see hyphenate their maiden and married names, and switchboard operators who couldn't care less don't bother checking alternate listings. Planning the birth at St Luke's was quite stressful.
MANILA – INPATIENT SUPPORT Hospital staff aren't very resourceful – none of the nurses had a clue how I go about getting an official copy of the infant's birth certificate, and were surprised I wanted to get one "so soon". It took three days to get someone at the medical records department to begin processing the hospital's birth document. To secure an official birth certificate the patient has to somehow ensure that the birth documents move from the hospital to the local registrar's office, and from there to the National Statistics Office (NSO), and then follow up with NSO to make sure the birth certificate is approved. This process takes five to six months, unless you pay fees to expedite it and then expect up to five weeks before you can secure an official NSO birth certificate. Expect to wait in line in several government offices, often in last-minute panic as you realize another form needs to be completed and filed.
For rooming considerations, in Bangkok my private room seemed like a four-star hotel room – modern, with a big flat-screen TV and high-speed internet. The food was several notches better than the typical bland hospital fare. In Manila my private room was also like a nice hotel room and modern. But there was no TV and the internet was so crappy we weren't able to even post a picture online.
For government vision/service/coordination: This event made fully apparent to me why the Philippines has lagged economically for decades. After an unbelievably long eighty days after birth we finally received the last documentation needed in order to leave the country with the baby. Manila as a medical tourism destination for expectant parents? Make sure you have the time, finances, patience and local help to navigate the bureaucratic quagmire. My aunt and her network of family and friends helped keep us sane.
For the medical care: Both cities' top hospitals offer equally good medical care for routine checkups and procedures. But I think that as a medical condition becomes more complex – other aspects of service or care aside – I'd go with Manila over Bangkok for the caliber of doctors as well as in the doctor-patient communication. Future post on this point..
Other posts on this topic:
Maternity package rates at Bumrungrad (Bangkok) and St Luke's hospital (Manila) Sept 28, 2013
Bumrungrad Hospital in pictures Sept 28, 2013
Giving birth in Manila vs Giving birth in Bangkok Jun 16, 2013