Phở is the most famous of Vietnam's culinary repertoire. A lot of what goes in it depends on whether the cook is Hanoian or Saigonese, with the latter dominating in this area of Phnom Penh.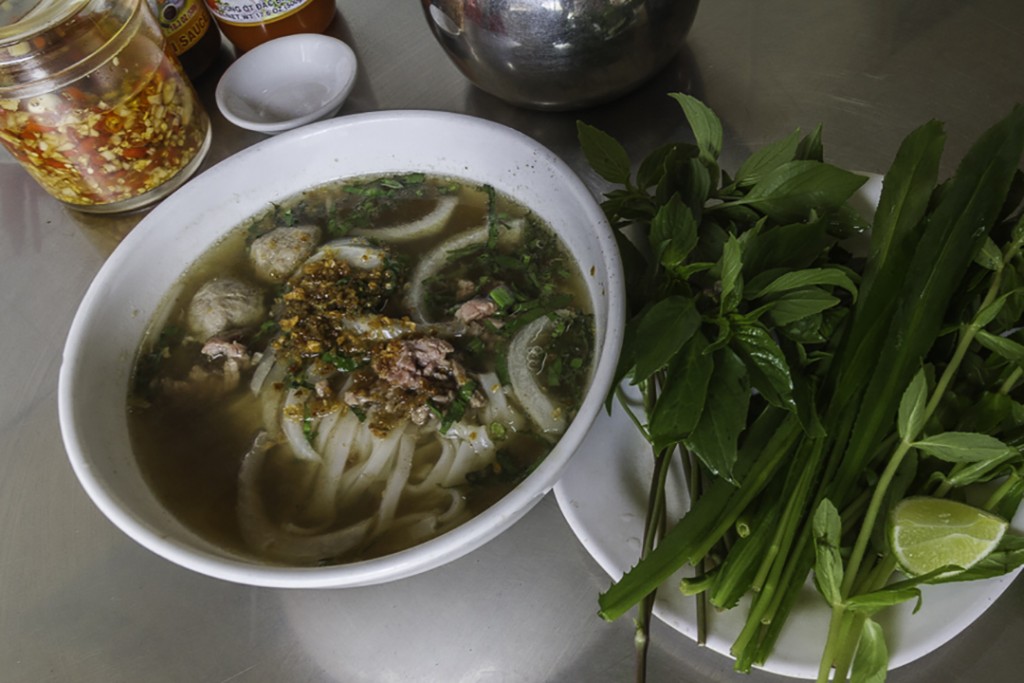 Its base is a murky broth of beef and chicken bones, boilded with some dried squid, garlic, shallots and other things. Thin slivers of raw beef are added to the bowl of noodle while the broth is still piping hot, and the phở is accompanied by a plate of vegetables and herbs: bean sprouts, onions, cuts of lime, rice paddy herb (ma-om), sweet basil (chee korhom), and saw leaf herb (chee bonla). It's served with hoisin, soy, chili sauces, which can be mixed into the broth or into a small condiment dish for dipping the meat into. Everyone has their special recipe, and their unique chili sauce.
The area of St 95 between St 360 and Mao Tse Tung and its side streets is largely Vietnamese. There are a number of phở shops here in the Khan Chamkarmon area that come close to the steaming bowl you'd get in Ho Chi Minh. Here are three options below for good phở:
This corner shop (St 95 and St 376) whose name I can't gather from their banner(…?) serves up a decent bowl of phở, along with other foods such as koko mee dom (beef stew with noodle) and chicken rice. They also have coffee and other milk syrup mixes (but the coffee at the St 360 shop is better!). The family is very friendly, and not only are they great with the kids the space is open and clean; their huge planters are filled with tetra fish and their little girl keeps my kids occupied.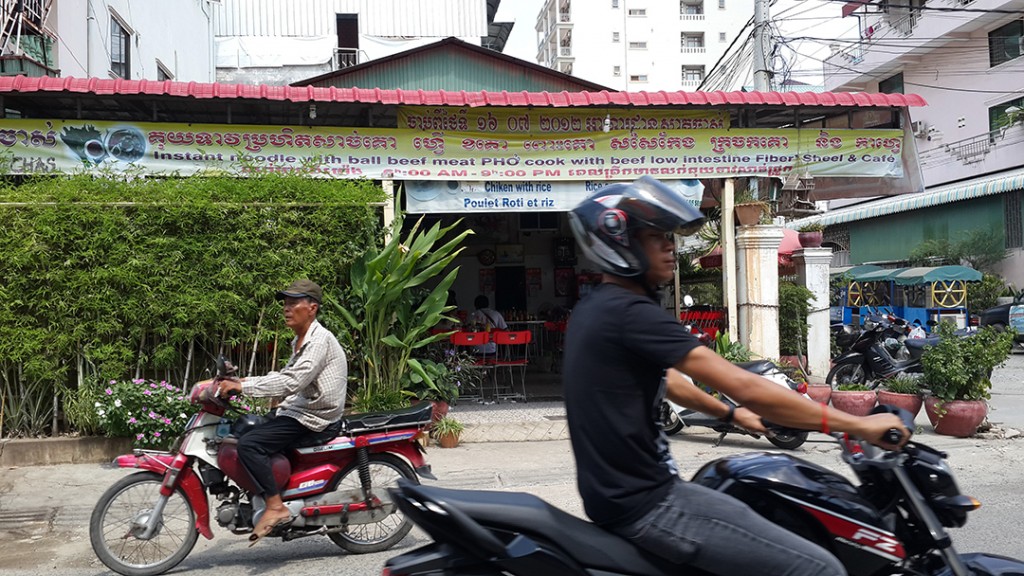 Phở Tương Lai at House #49 St 95 (about two blocks south of St 360). Unfortunately they only serve phở (though it's very good!). Coffee can be ordered from the shop next door, but it is a powdered type. There are three staff who go about their business unsmiling, appearing cranky in demeanor, but if you're there when the crowd thins out they sit and talk and break out the occasional smile. It's a cramped shop so it can be a tight squeeze for tall people during the busy mealtimes.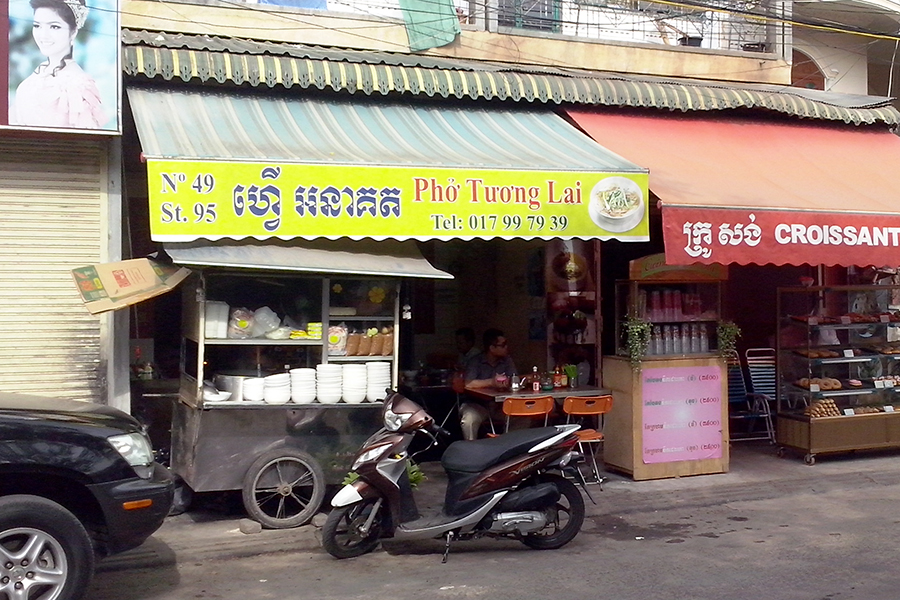 Phở Long Ky at House #168 St 360 (north side of the street, just west of Monivong). This shop serves excellent phở and a decent iced coffee. The pot is manned by a Vietnamese man, and both he and the woman who serves the coffee are friendly and easygoing. They're great with the kids too. There are just two fans but somehow whenever we go, we've luckily managed to get one of these tables!