After nearly a year of working from home, 10 days ago I started that commute back to an office environment at the hospital. Rapid-fire emergent findings, compounded by active misinformation and sabotage by the trump administration, and now these variants(!) make it very difficult for the average office worker to make sense of how best to protect ourselves.
So here I talk about what I use and what's recommended: masks (always outside the home), goggles (for public transport, grocery store runs, or other crowded spaces), fans (to maintain air flow in the office) and, if needed, a portable air cleaner with HEPA filter for the workspace.
My commute is in the NYC subways where that 'rush hour' is still fairly crowded. In this age of mutant viruses, I am all about the protection cuz we are SO CLOSE to getting a vaccine(!) so here's what I do on the commute and at the office: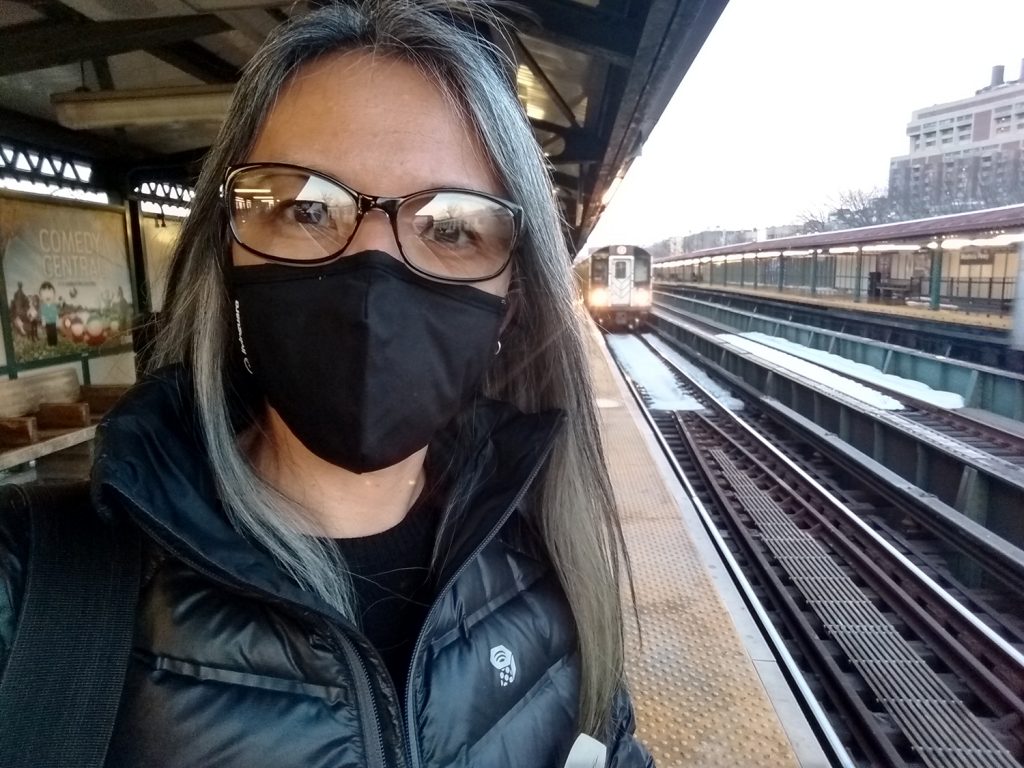 Walking down the street with the wind blowing (usually), I just wear a mask. The double mask guidance is a stopgap, but effective: the surgical mask does not give a good fit so the cloth mask over it gives a better seal. If you can afford it, get yourself a good mask that satisfies three criteria:
Fit – your breath should not fog your glasses or goggles – your breath should go through the mask and not escape out the top or sides of the mask
Filtration – 3 layer tightly woven fabric is the current consensus for best filtration, until official criteria are released
Breathability
Some great resources for masks guidance are below:
Here's what Joseph Allen has to say about masks (he's an epidemiology professor at the Harvard School of Public Health: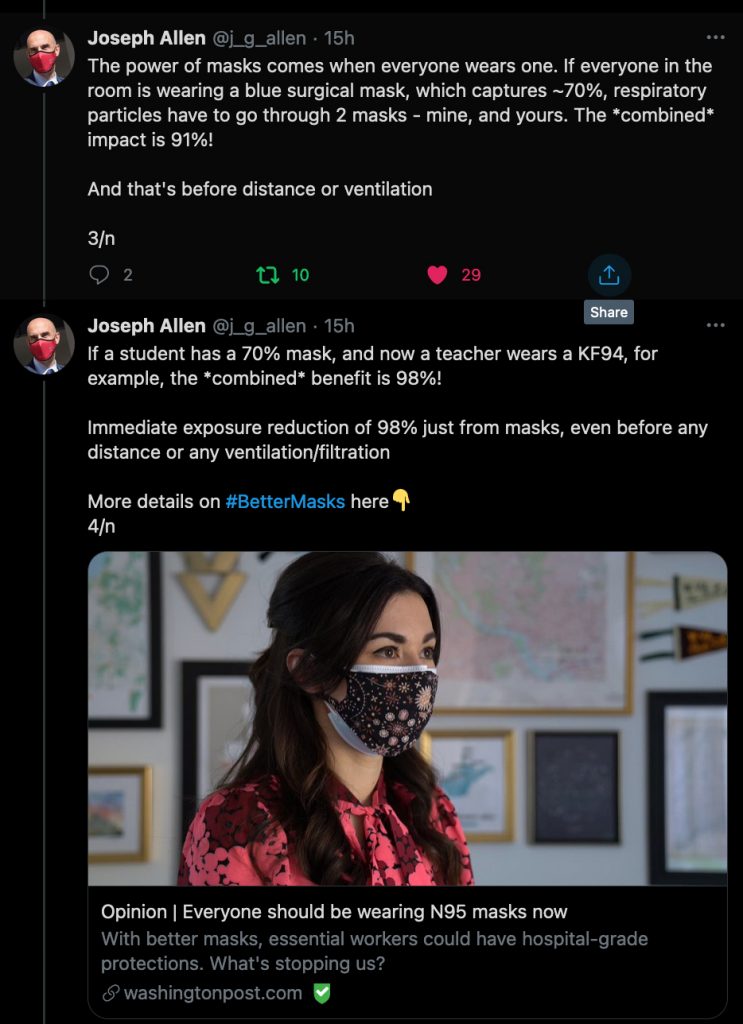 For that subway ride, I use GOGGLES. These are my favorites for the fit (small face, low nose bridge):
LeonDesigns goggles that I'm wearing on the subway platform pic above – I love these and other designs that are aesthetically less repulsive than the typical safety glasses.
Below are my go-to MASKS for when I use public transport, for the office and any grocery store runs. I have several of each on hand and bring a spare with me when I go out. For work, I use one mask for the commute and switch to a fresh one for the day.
Livinguard 3-layer Safety mask with hygiene technology that uses negatively charge ions to trap and destroy germs. They aren't cheap at $29.95 but their designation and the studies supporting the claims seem legitimate.
Rafi Nova 3-layer Performance mask, which comes with toggles to pull tight either the top of the mask or chin. They are 2 for $22.
In a hospital building, regulations require frequent air change so the ventilation systems are good. In an office environment, especially older buildings, we're on our own. There aren't many people in our office (all nurses and healthcare staff), and minimal visitors since the pandemic began (also all clinicians). I feel ok just having a variety of FANS moving air around, including this on my desk:
If you can afford a portable air cleaner with HEPA filter for your desk / cubicle / office, it can help cut down on your exposure. Below is what Dr. Allen has to say. And if you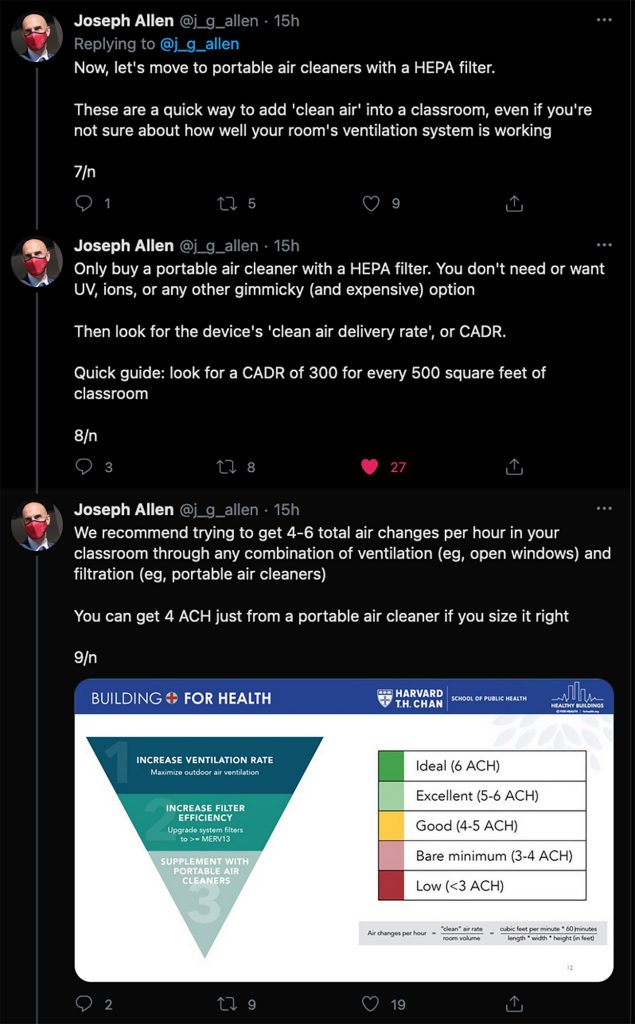 And the tool referenced below, for determining the size of air cleaner needed, is in this link:
The Defense Production Act combined with the work done by the CDC should soon provide standard criteria and guidance, as well as a stable supply of reliable, certified masks at scale.
Stay safe..!