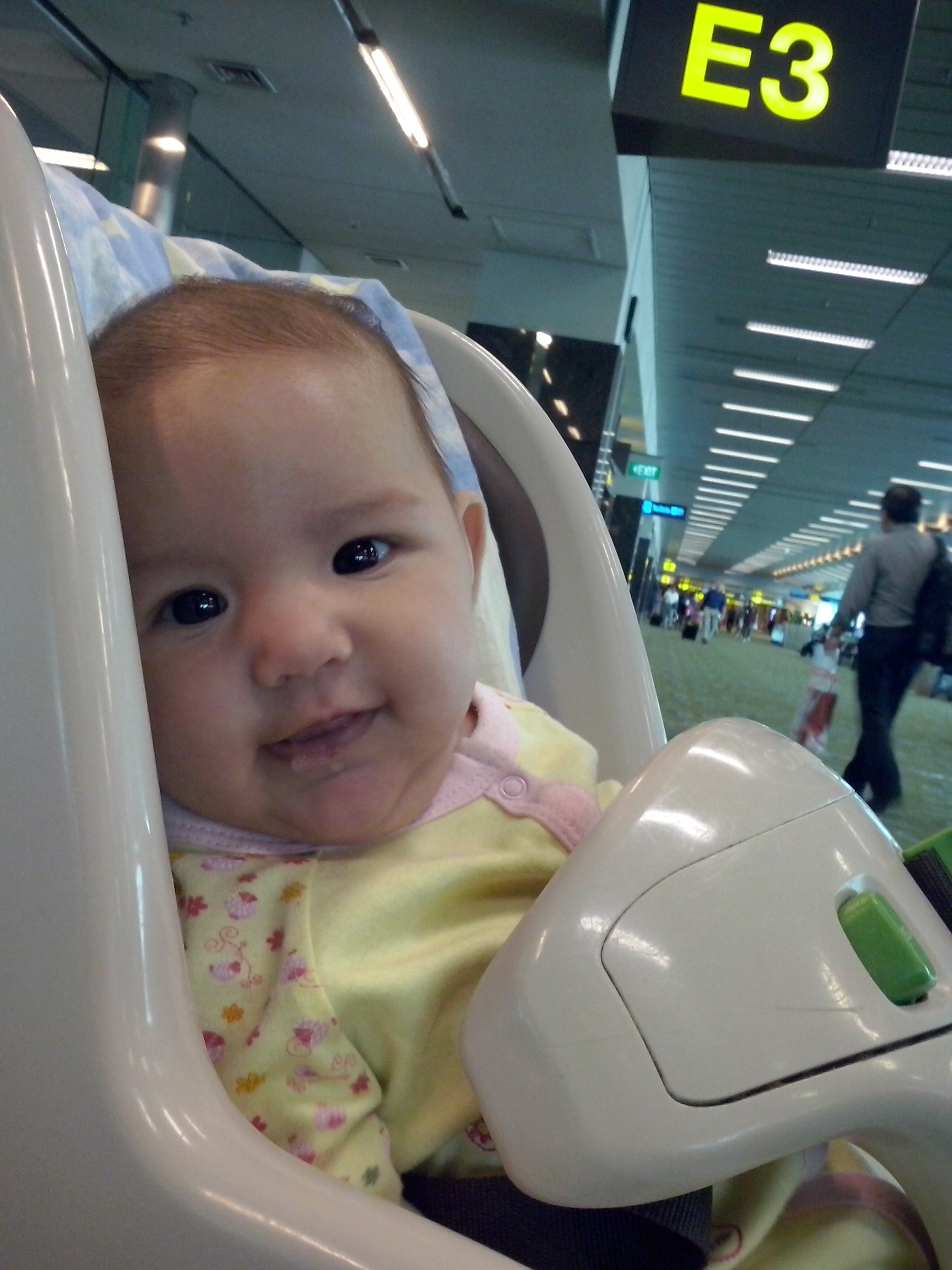 As many of you know, most foreigners working in Cambodia and its neighboring countries fly to Bangkok for medical procedures. We chose to have our baby in Bangkok, Thailand, in January 2011, which I wrote about here on resources for foreigners. Due to airline policies we flew to Bangkok at 35 weeks gestation (they don't want women having a baby while on board). This is a substantial amount of time away from work, so a speedy return back after the birth is ideal. Thanks to the extremely efficient medical tourism industry, we were able to leave Thailand with the baby an astonishing 10 days after birth. The official birth certificate, US passport, and exit clearance were all secured very quickly and painlessly. All engagement with government bureaucracy was expertly facilitated by a hospital representative. We spent two months, tops, in Bangkok.
This time around, for our second child's birth, we decided to go to the Philippines. It took a week before the hospital sent Saoirse's birth documents to the local registrar's office. It took around four weeks before the National Statistics Office (NSO) released an official copy of her birth certificate (after we paid a fee to expedite the process). We secured an interview to report the birth abroad at the US Embassy two weeks later. After three weeks her passport was couriered to us. Finally, after some paperwork and lots of fees, the Bureau of Immigration gave us our daughter's exit clearance. Compared to 10 days in Thailand, in the Philippines it took 74 days after birth before we were able to leave the country. We were in Manila nearly four months.
At least this was in a country where we had family, so the extremely long stay didn't feel like an imprisonment. I wasn't necessarily in a rush to get back to work, but it was stressful to wade through so much bureaucracy. The worst part is that it seemed as if few to no other Americans/foreigners have ever gone through it before! I assumed that with the medical caliber there, it would be one of the main medical destinations for foreign aid workers, diplomats and other expatriates working in the pacific island countries. Clearly not?!
I'll be posting more about our experience being a medical tourist (having a baby as well as other medical procedures) in Manila and in Bangkok.
Anyway.. our little girl is "home" now. She was a trooper for her first flights (Manila to Singapore, then Singapore to Phnom Penh), sleeping through most of the travel while Tristan, now 27 months, was the one who kept us on our toes with his incessant need to run, touch everything, and tantrum every 15 minutes of the flight to Phnom Penh!
Other posts on this topic:
Maternity package rates at Bumrungrad (Bangkok) and St Luke's hospital (Manila) Sept 28, 2013
Bumrungrad Hospital in pictures Sept 28, 2013
Having a baby in Manila vs. Having a baby in Bangkok (for expatriates) Aug 10, 2013
Living in Phnom Penh, Having a baby in Bangkok Feb 20, 2011