Establishing healthy habits in kids is no easy task. But it's more important than ever, considering the gamut of health problems caused by inactivity – from poor mental and emotional resilience to disabling and fatal diseases.
Like other families, we're constantly challenged to stay active. How do we encourage kids to make a habit of integrating movement into daily life, a basic skill that affects so many aspects of mental, emotional and physical well-being? It's an exercise in creativity to make physical activity routine, while at the same time creating memories and strengthening our relationship with them.
And how do you make that habit stick?
While we love organized sports, it's a significant commitment. The kids are age-segregated so won't be in the same camp time/day. This increases the time, effort and expense of shuttling them to practices/games that are on fixed schedules. Did I mention the costs? There are so many points in this chain where our motivation can break no matter how we prioritize it.
For economy of effort, we focused on making the little things count. And we looked at running as a cost-effective and convenient activity (doable anywhere and anytime) that draws several goals together for us as a family.
Here's our ongoing journey, from the daily efforts to running in NYC's Bronx Zoo Run for the Wild 5K to developing a homeschool curriculum around the lessons we learn along the way.
…….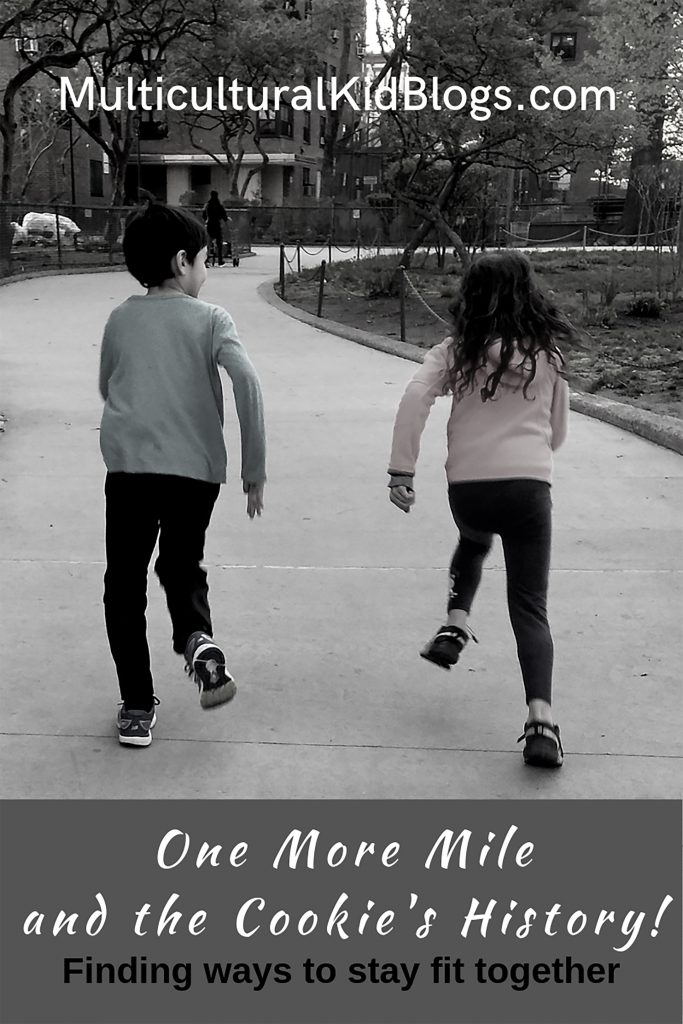 Even with a compelling wealth of evidence, more of our own efforts at modeling healthy habits fail than not. So it's even tougher to help our kids understand the system that impacts their choices and the long game that is their mental, emotional and physical health and well-being. This makes every effort count because the human mind and body are capable of amazing things when it's in the best condition it can be. The healthiest life attainable is our goal.
Read the entire article at Multicultural Kid Blogs, written for National Physical Fitness and Sports Month.